Breaking News & Updates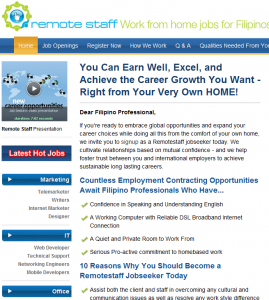 High Speed Internet, Software as a service, Crowd-sourcing websites, cloud-based services. They are all making it easier for small business owners to hire workers from anywhere in the world for rates that are much lower than Australia's minimum wage.
I have written several blog posts about these new and exciting developments because they finally give small business owners the ability to hire like many large Australian companies. Finally, your local small business can have a professional logo or website without having to pay thousands of dollars. This might not be a good thing for Australian workers though…
I was interested to read an article about the PURGING of the professions in the Sydney Morning Herald because it highlights the huge issues that might face our workforce in the decades to come. There is one thing that does stand out in all this glum scenario and that is the value of Australian Qualifications, the ability to speak English (with an Australian accent) and the value of Continued Professional Development (CPD) to be current in your knowledge.
Most importantly it is important for Australian workers to be as aware as possible about software that can greatly improve their "productivity" so you can get more done in less time.
If you are not subscribed to this blog you can do so at this link. We have some exciting new announcements and new content for both Advanced Excel and some extra features using the latest version of MYOB AccountRight Plus so stay tuned.
-- Did you like what you read? Want to receive these posts via email when they are published? Subscribe below.