Breaking News & Updates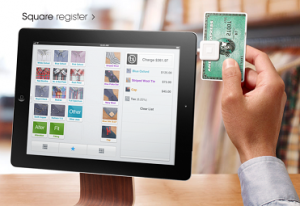 When we first started our computer training centre in Dee Why on Sydney's Northern Beaches we used a Merchant Account from the National Australia bank and rented a credit card terminal. In this scenario there was a
setup fee,
initial deposit,
minimum term,
monthly fees and
transaction fees for every sale.
Plus, if you weren't a good negotiator you would pay some ridiculous transaction fee on every sale.
Things have come a long way with the recent announcement in Australia by PayPal of their Paypal Here service that turns a smart phone into a credit card processing machine! It's also very similar to the Square concept that has been available in the US for some time.
You now don't need a merchant facility with a bank to receive credit card payments from customers. You can get a tiny device that attaches to your smart phone to accept credit card payments and you can just bump smart phones to transfer funds. If you are reading this blog post as an email, click on the heading to get to our blog site and watch the Paypal Video.
Paypal enables you to pay internationally by using a paypal account and that account can be attached to your bank account as well as your credit card so it may become your one payment method. We use Paypal as our payment gateway for course enrolments and as a result students can enrol from all over the world and companies can even pay with an eCheck!
With no setup or monthly fees your business could start accepting credit card payments using its own business paypal account and stay tuned for some new training material for bookkeepers using MYOB to perform bank reconciliations using a Paypal account.
-- Did you like what you read? Want to receive these posts via email when they are published? Subscribe below.