Breaking News & Updates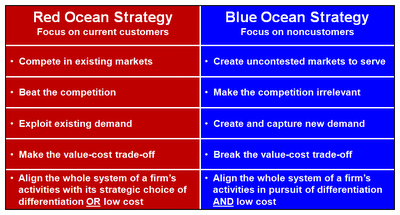 At a recent business owners breakfast I heard someone speak about blue ocean and red ocean strategies. I'm going to write some blog posts about how to build your business as part of our project to help our MYOB students start, maintain and build their own bookkeeping businesses and this article is a fitting way to start.
The Blue Ocean strategy involves finding new demand in an uncontested market which essentially means to innovate. This essentially means create something new, but I think for many small business it could means package your services so that you can demonstrate a difference between your bookkeeping business and others. The Red Ocean strategy is all about competing head to head with your competitors to try to get existing customers to move away from someone else to use your services. You can get a better idea of what Blue Ocean strategy is at their website.
We try to innovate in our services by offering lifetime access to all courses, provide all skill levels in one course (ie. beginners to advanced) so you don't have to waste time trying to figure out which level you are at and provide different versions of training for Microsoft Word and Excel (ie. 2000, 2003, 2007 and 2010.
This table shows the key differences between the strategies. See which strategy you are pursuing.
Are you looking at starting or growing your business?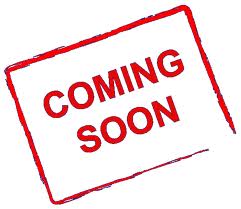 Do you want to start a business? Do you want to create a business plan? Does it all seem a bit daunting?
[quote]We are working with Maggie Richardson, author of "Starting a business in Australia" to get her Cert IV in Small Business Management online.[/quote]
This course not only gives you a well rounded education of the requirements to start and build a small business, but you will end up with one-to-one help in creating a business plan as part of the course! Read more..
-- Did you like what you read? Want to receive these posts via email when they are published? Subscribe below.