Breaking News & Updates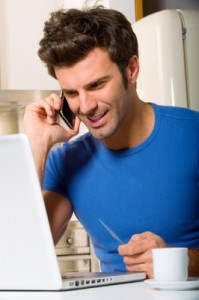 In a nutshell, teleworking is the ability for employees to work remotely, usually from a home office, rather than travelling to the workplace. And it's something that Australia, and indeed, the rest of the world has been moving towards for some time.
If you think about it, ever since the widespread adoption of email, the wheels have been in motion for an era where people could opt to work from home rather than commuting to the workplace every day.
For a while, though, it has been a bit of a logistical nightmare. If you've ever tried to work remotely before, then chances are, at some point you've uttered one or all of these complaints: "This file is too large for me to email", [quote]I don't have that software installed on my home PC[/quote]  or "My Internet's really slow. I might as well just come into the office".
But when you throw things like broadband Internet, laptops, tablet devices, smart phones and the latest little life-saver, cloud accounting and storage software (like Dropbox) into the mix, working remotely, or teleworking, slowly but surely got easier.
The benefits of teleworking to employees and employers, plus also to the Australian government are huge, which is why the Australian government spearheaded the move to a National Broadband Network (NBN), which, when rollout is complete, will see high-speed Internet cabled into nearly every Australian home (93%).
The NBN will give you the freedom to things like enrol in distance education or complete one of our MYOB courses, work from home, or even start a home-based business without having to worry about poor or unreliable internet coverage.
Teleworking is the future of all Australian workplaces – you can learn about the benefits of teleworking here.
-- Did you like what you read? Want to receive these posts via email when they are published? Subscribe below.