Breaking News & Updates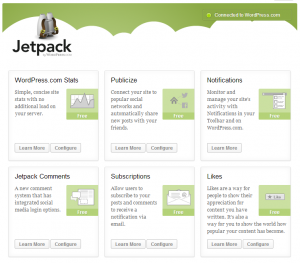 Although we are best known around Australia for our Online MYOB Training Courses with lifetime access and all versions of MYOB AccountRight Plus many students enrol into our WordPress training course so that they can create and change their own website.
We received a call from a prospective student this week and he asked about whether we offer training on WordPress.com or WordPress.org so I thought we should take some time to explain the difference and why we offer the training we do.
WordPress is a system for creating and maintaining your online presence. Some people consider a Facebook page or a Linkedin profile to be an online presence and it is, but if you are a business owner you can create an online presence that you own and it's based around your domain name. When you register a domain name you then point it to a website hosting account (they call this DNS Management) and this is where the difference between WordPress.COM and WordPress.ORG comes in. When you have your own domain name and website hosting you install the WordPress.ORG software on your own website and everything you put online is at your own domain. It helps to give your domain name more value.
[quote]WordPress.COM is a service were you can create an online profile at their website and it eliminates the need to buy a domain name and organise your own hosting, but it means you forego the goodwill value of owning your own domain name.[/quote]
Having said that, WordPress.COM functionality can now be built into the WordPress.ORG software you have on your own website using a service that WordPress call Jetpack. Jetpack enables dozens of extra features, including statistics about your website visitors, and connects your own website with the WordPress.COM service.
If there is one suggestion we have for small business owners who are looking for a website, go with a WordPress driven website because:
Gives you the ability to easily change the content on each page when you want

There are thousands of WordPress website designers who can help you if you need it
You can incorporate social media and blogging very easily
Social Media and Blogging will help increase your "relevance" in Google search results
WordPress websites use themes that you can buy cheaply to create a professional website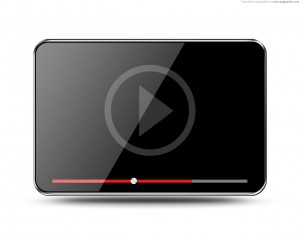 We've chatted with Paul from BYO Web and he will have some exciting information about WordPress website owners and the ability to easily add an e-commerce shopping cart to your website. Make sure you subscribe to receive future issues of our blog, and watch out for Paul's exciting WordPress news.
By the way, if you want to get a free training video lesson about how WordPress websites are structured please check out this free WordPress Training video.
-- Did you like what you read? Want to receive these posts via email when they are published? Subscribe below.