Breaking News & Updates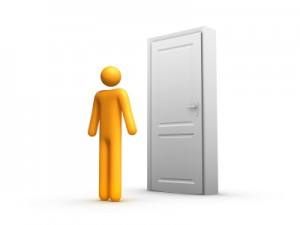 In the past we've talked about the benefits of operating a virtual bookkeeping business by using cloud accounting software like MYOB Account Right Live and storage software like Dropbox. But before you transform your traditional bricks-and-mortar bookkeeping business into a virtual one, it's important to consider whether virtual is right for you.
A recent article in the Journal of Accountancy discussed the many benefits of making a bricks-and-mortar business a virtual one. Of course saving money on the monthly rent cheque factored quite high on the 'pros' list — but when is the right time to go virtual?
Steps to Becoming Virtual
As human beings we're creatures of habit, so the decision to turn your business into an entirely virtual one shouldn't be taken lightly, particularly if you have clients who visit your premises regularly. But even once you get your clients onboard, you've still got a way to go before you can close your doors for good.
The first step is determining whether your team can work remotely. Self-starters and highly motivated individuals thrive in the virtual environment, whereas, those who need a lot of supervision, direction and even daily interaction with colleagues, generally aren't suited to working remotely.
Virtual offices do not have the space to store paper and hardcopy files. While your own business may use online storage software like Dropbox, you also need to consider your clients. If they're not using cloud accounting software and you're still required to store their client files, a virtual office may not be the way to go yet.
In order to function effectively and efficiently as a virtual business, you must ensure you have the systems in place first. This means making sure your employees have the devices they need to do their job from home and, in turn, that your business has the necessary infrastructure and software to facilitate that as well.
***
So before you pack up your goods and chattels and close your office doors for good, make sure you're business is truly ready to take the plunge. Be sure to read our next post; we discuss what steps you should take in readying your business to go virtual.
-- Did you like what you read? Want to receive these posts via email when they are published? Subscribe below.