Breaking News & Updates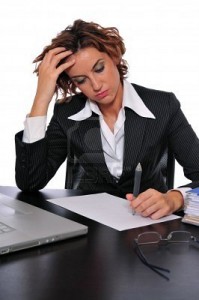 One of the modules we cover in our MYOB course is the tricky business of payroll, which includes the even trickier business of superannuation. Over the last 12 months there's been a raft of changes to the superannuation guarantee, including its gradual increase to 12 percent, which came into effect this July. But super just got easier.
Super: Confusing and Consuming
Many small business owners find managing the day to day items confusing enough without having to look after payroll — a complex, but all-important aspect of any business. Fortunately, the Australian Government has recognised that the superannuation requirements are making payroll and increasingly complicated business that many small business owners struggle with.
Making super contributions for your employees is not just complicated — it's also time-consuming. Under the current tax laws, each of your employees have the option of selecting their own super fund, which means you can be making super contributions into different super funds for each of your employees. With the Government's new initiative The Small Business Superannuation Clearing House, those days are over.
The Small Business Superannuation Clearing House
Every small business with 19 or fewer employees is eligible for this free service that enables you to make just one secure superannuation payment to The Super Clearing House, which is then distributed among your employees to their nominated super funds.
The Super Clearing House minimises the paper work and red tape associated with superannuation for small businesses and also allows you to nominate a regular contribution amount for each of your employees, so you can easily meet the superannuation guarantee obligations.
Using The Super Clearing House won't affect the rest of your payroll requirements in MYOB — though it does look like it's a direct competitor for MYOB's M-Powered Superannuation — and once you register for The Super Clearing House service online, you can access it 24/7.
***
For more information on The Super Clearing House, visit their website, the Department of Human Services website or download The Small Business Superannuation Clearing House reference guide here.
-- Did you like what you read? Want to receive these posts via email when they are published? Subscribe below.