Breaking News & Updates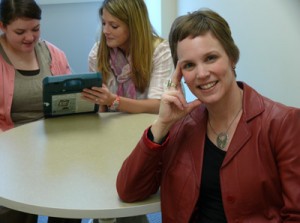 I recently welcomed Michelle, our newest team member who completed our MYOB training course and whom we found by writing a blog post as opposed to spending lots of money on Seek with no success at all.
[quote]I'm not stressing too much how bad our Seek experience was am I?[/quote]
Moving on, I want to share with you what we discovered are the reasons that students join a study community and more specifically a Study group for specialised programs like MYOB. The reasons are very similar to why some people prefer to do an trainer-led (or class-based) course at places like TAFE.
It's important to remember the goal for the course and joining a study group and that is to find an MYOB job.
Here are the reasons:
Tips and Tricks using MYOB
You may be studying the same course content as other students, but you will interpret some things differently to others just based on your life and work experiences.
Help with your MYOB course
Just because you're studying online and there is not a teacher standing at the front of the classroom, help and support is available.
Request more MYOB training
We understand that it can be hard to stay up-to-date with market demands—and costly, too. Software vendors are always changing their products, technologies are changing, and then there is the advent of new ones. But as an employee the more you know about changes to software and new technologies, the more valuable you are to an employer.
Get Inspiration from other MYOB students and our Tutors
At some point in our careers, we've all needed some form of mentorship or guidance to inspire us to keep going, to reach our goals and our dreams.
Get Recognition in front of their peers
An award ceremony—where you're presented with your MYOB certificate is a significant and important part of the learning experience.
Find a Study Buddy
Don't go it alone, get a study buddy. It make the learning experience much more social and human.
Compare yourself
We all do it at some point or another: we size each other up to see how we're fairing by comparison.
Read more about our Revamped Student Community and come along and join us.
-- Did you like what you read? Want to receive these posts via email when they are published? Subscribe below.