Breaking News & Updates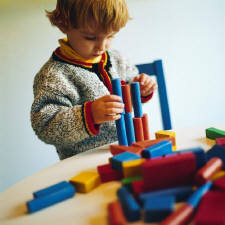 As one of Australia's largest providers of online MYOB training courses, we've come to learn a thing or two about our students' learning habits and what we've discovered is that there are three different kinds of learners — visual learners, auditory learners and kinaesthetic learners.
There's no right or wrong way of learning, but we thought it would be interesting to have a look at these three learning styles in a little more detail.
Learning … Kinaesthetically 
First up: kinaesthetic learners. People with a kinaesthetic learning style learn by touching and doing things, and although they only make up about 5 percent of the population, they're a group of learners we see a fair bit at EzyLearn. This is because our training courses are software-based and at some point people become pretty eager to give the software they're learning about a test drive.
Kinaesthetic learners are the students who learn by discovery, can complete more than one task at once and are those students who like to listen to music while they work.
Kinaesthetic learners are likely to:
Need lots of breaks
Speak with their hands and gesture a lot
Learn by working with others
Remember what was done
Learn by doing activities
The benefit of being a kinaesthetic learner and studying with EzyLearn is that you're able to study at your own pace (so you can take lots of breaks), get hands-on with the software and try some of the exercises, and you can also interact with other students at our student community to get that much-need dose of human interaction.
It is this kind of flexibility that online learning offers that makes it so appealing to a broad range of learning styles that the traditional face-to-face offering often can't provide.
Not a kinaesthetic learner? See tomorrow's post on visual learners.
-- Did you like what you read? Want to receive these posts via email when they are published? Subscribe below.