Breaking News & Updates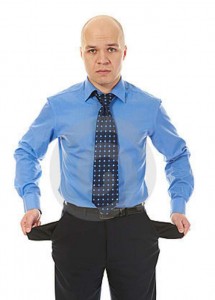 If you spent money on Christmas pressies recently, you're a small part in the continual climb of online trading in this country. Did you know that in 2012, the value of online trading in Australia reached $237 billion dollars? This represents a 25 percent increase year-on-year, according to the Australian Bureau of Statistics. This increase in online revenue reflects the growing number of small businesses moving their operations online, either in part or entirely — and it's largely thanks to new technologies facilitating e-commerce for small business.
The Growth of Online Businesses
Prior to 2006 the online marketplace was all but monopolised by the eBays and Amazons, organisations that had the resources to create the necessary infrastructure needed to allow customers to shop entirely online. After 2006, when we first moved our MYOB training courses online, offering a completely online shopping experience was just starting to gain popularity among the small players like ourselves; in the years since, it's now pretty much become the norm.
As platforms like WordPress have made it possible to create and maintain a website without any design or HTML knowledge, theme clubs like Woo Themes, which provide web-themes to suit a range of different business types, now even include ecommerce plugins that can be linked with a PayPal account.
By offering you services online, you're opening yourself up to an entirely global customer base, allowing you to offer new or different services than you did before. Since we moved our business online, we've also been able to build on our business — this year we added the highly popular Small Business Management Course to our suite of training courses, for example.
For some businesses, moving online is more of a necessity, a way to stay competitive in a world with ever-evolving technologies. For example, new cloud accounting software like Reach (and we offer a course in Reach Accounting too) makes it easier for small businesses to manage their own books, without needing the services of a bookkeeper.
***
For many bookkeepers this could spell doom and gloom, or it could provide them with the opportunity to venture into the business of training people on how to manage their own books. As a bookkeeper looking to extend their services into training as well, by setting up a website with an e-commerce facility, you could partner with us to sell vouchers to our training courses.
With a share of $237 billion up for grabs, now is a good time to consider offering your services online, particularly when it's become so darn easy! We even offer WordPress training courses, which covers setting up ecommerce, so you've no excuse for missing out!
-- Did you like what you read? Want to receive these posts via email when they are published? Subscribe below.