Breaking News & Updates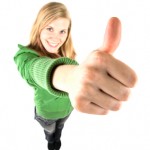 At EzyLearn we are commonly asked the question, "Can I still take the MYOB training course if I used a Mac computer?"  We're only too pleased to report that, unlike the Australian Taxation Office — which ignored Mac users for the better part of a decade — at EzyLearn you can use a Mac with all of our training courses.
Accessible to Any Browser
Our training courses are all delivered using our online learning management system, which is accessed by any web browser. Whether you use Internet Explorer, Safari, Firefox, Google Chrome and so on, you can access our training courses at anytime, from any computer.
Once you're enrolled in one of our online training courses, you can then access our course content using a username and password to login to our online learning management system — unlike other training courses, you do not need to download any software to access our coursework.
Workbooks in PDF
The workbooks for each course are created in a PDF format that can be downloaded to any computer — and printed off if you so wish; all of our online training videos are compatible with any web browser; and any tests or exams can also be completed online.
If you're taking our MYOB training course, we do recommend that you download a free trial of the MYOB software, which you can use to test your knowledge as your progress through the course; the MYOB free trial software can be downloaded from the MYOB website.
Why Online?
Part of the reason we offer our training courses online is because we wanted to offer students the flexibility of completing our courses when and where it suited them; offering training courses in a cross-platform format, accessible from any computer, regardless of operating system, makes the learning process even more flexible for you.
***
So whether you're using an IBM or a Mac — EzyLearn does not discriminate! If you'd like to enrol in our MYOB training course, you can do so here; for a comprehensive list of all  our other training courses, click here.
-- Did you like what you read? Want to receive these posts via email when they are published? Subscribe below.