Breaking News & Updates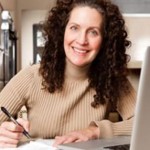 The word 'induction' has many uses, which can make it rather subjective. It can refer to the time interval between the cause and the first measurable effect in an experiment; it can refer to stimulating the process of childbirth; it can refer to a rite of passage or ritual event, like a Bar of Bat Mitzvah; even our MYOB training courses act as a kind of quasi induction into the world of bookkeeping.
Exposure to Real-World Scenarios
Even though our MYOB courses are primarily teaching you how to use an accounting software package, we deliberately created training courses that would expose our students to real-world bookkeeping scenarios, so they would properly understand the software.
When you complete the day-to-day transactions module of our MYOB course you're taught how to receive money and pay bills, record a cash-sale, settle credits and returns, and analyse payable, among other things.
Each module within our MYOB training courses teaches you a fundamental aspect within the whole bookkeeping process, and in that way our courses act like an induction into the role of a bookkeeper.
Inducting You as a Bookkeeper
An induction helps to give a person a basic understanding of what to expect of a particular situation or circumstance. In the instance of our MYOB courses, we're helping you to understand what is expected of you as a bookkeeper, and what you should expect in turn.
Many organisations provide new employees with induction training to help them understand how the business operates, and to keep their existing staff up-to-date with changing policies and procedures – such as work, health and safety.
***
As Australia's leading provider of online training courses, EzyLearn has recently ventured into providing companies and organisations with the facilities to provide their staff with online induction training.
If you'd like to learn more about the kinds of induction programs you can offer your staff, visit our website or request a quote.
-- Did you like what you read? Want to receive these posts via email when they are published? Subscribe below.