Breaking News & Updates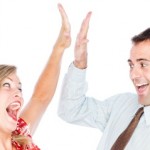 We mentioned in a previous post about how our MYOB Training Courses are like an induction to the role of bookkeeper and how we provide all our students with workbooks and training resources to compliment our training video content and other online learning tools.
10 Training Workbooks 
When you enrol in our MYOB training courses, you're able to access 10 training workbooks, which include over 219 pages of training material and exercises that you can refer to while completing our online training courses.
Every student of our MYOB training courses has access to our training workbooks, which they can still refer to — even after they have completed the course.
Many of our students have told us that these workbooks have proven to be an invaluable resource to them long after they've taken our courses. They say they often refer to them when they need a refresher in a certain aspect of the MYOB software.
Software Training: Use It or Lose It
As we have been in the training business for many years, we know that software training is a skill where you've got to use it because otherwise you'll lose it.
It's for this reason that we offer our students Lifetime access to our MYOB courses, because we know that if you don't use certain functions and features within the MYOB software all the time, you'll forget them.
EzyLearn Workbooks — Always Ezy to Access!
So even if you've lost our training workbooks, you can still access your EzyLearn student account and access those workbooks again whenever you need to. It doesn't matter if it's months or even years after you've completed our courses — you still have access.
Our student records date back to when we first started our EzyLearn business in 1999, so even if you've forgotten your student login details, you can simply contact our team and we'll reissue your student account details to you.
***
So if you've forgotten your EzyLearn account login details and you're stuck troubleshooting something in the MYOB software, contact us and we'll happily reissue them to you.
-- Did you like what you read? Want to receive these posts via email when they are published? Subscribe below.