Breaking News & Updates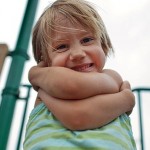 In a recent post we talked about how you can use referral marketing and LinkedIn to market your business to grow your customer base. But once you get those new customers, the most important thing is making certain you keep them.
Great customer service is the key to ensuring you always have a happy customer. Providing consistently good customer service and being courteous to people in the way you communicate with them, be they suppliers or contractors, as well as customers, is also highly beneficial to your business in other ways.
Priding Ourselves on Customer Satisfaction
And speaking of happy customers, we've decided to blow our own trumpet a little and share with you that we have a 97% customer satisfaction rating! We use the a powerful customer support system called ZenDesk, which manages the thousands of EzyLearn students who complete our MYOB training courses, Small Business Management, Excel and other courses.
The Same as Face to Face
When we moved our training courses online, we decided early on that we wanted our online business to provide our students and customers with the same customer service experience that they would receive from a physical training centre. So we also provide our students with phone and email support, in addition to the Zendesk ticketing support system.
We think our customer service is part of what has made EzyLearn the successful business it is today, and we're glad you think so too! Customer service is such an important aspect of any business, which is why we cover customer service in our Small Business Management Course.
Repeat Custom
If you think about some of the most successful small businesses, it's usually their good service that has their customers returning time and again. This is important to remember considering small businesses usually don't have the buying power that a big business does which means their prices are usually a littler higher. But if the service is good, customers will forgo what little savings they can get elsewhere.
***
So if you're in the process of starting a new business, it's important that you make customer service a major focus, and then continue to work at it and find new ways to improve the service you give your customers, because it really does pay off — trust us!
-- Did you like what you read? Want to receive these posts via email when they are published? Subscribe below.