Breaking News & Updates
Online Induction Training for Your Company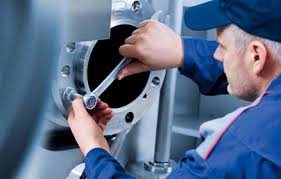 Training is something that I have been involved with since the mid 1990's – sure, I don't look that old, but it's true – and we've used all sorts of tools to create our training courses, including:
Creating educational videos using Camtasia,
Creating some courses using PowerPoint presentations
Hosting the videos online using Wistia,
Writing training workbooks using Microsoft Word
Creating our website(s) using WordPress
Promoting our courses using Google
Deliver and managing the online training courses and students using Moodle
I spent a lot of time recently speaking with councils, city building managers, schools, aged care facilities and hospitals and have noticed a massive demand for inductions. These organisations want to rapidly induct their staff but more importantly their contractors about how things operate at their facilities. If you read my previous post about rapid induction you'll know what I mean.
Staff Inductions
We use our own internal inductions to get new staff members up to speed quickly in how our business works, what we expect from them in customer service and most importantly how we offer, sell and support our online training courses so it makes sense to have a training program for existing staff. The most apparent need however is for contractors who come and work at your site and may never have been their before – for these contractors the biggest reason for having a contractor induction is to educate the contractors of any know risks at the site – like asbestos.
Contractor Inductions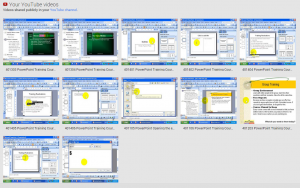 Contractors who come to sites like hospitals, councils, schools, aged care facilities, city buildings perform their work on complex equipment that could affect the safety of other people in the building. They need to be qualified to do the work they do and they need to have insurances to cover any potential incidents or accidents and WorkCover for their people. These aspects of a contractors work is often referred to as Contractor Management and when this term is used there is often confusion as to whether you are talking about the company or individual people who work for the company.
Many sites have a manual contractor management system which means they dedicate a certain time each week or month to go through files within folders for each supplier to make sure all of their contractors "credentials are up to date" – can you imagine doing this all of the time?! We have a system that automates this process by reminding them of when their credentials are due to expire and need updating, but I digress.
Create Your Own Contractor Inductions using PowerPoint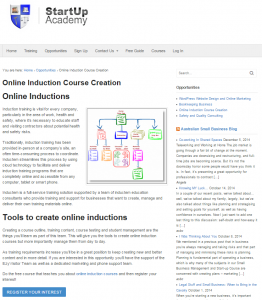 Contractor inductions are so popular these days because they are a sure fire way for site managers to demonstrate that they have informed the contractors about any potential risks at their sites – and that can save their bacon! Did you know that someone referred to as a PCBU (in WH&S law Person Conducting a Business or Undertaking), is personally responsible and liable if they neglect in their duty of care for safety at their site!
That is why it is important for everyone to have a contractor induction course. It's also great that these courses can be initally created using software found in almost every office – PowerPoint. It's up to you then how you want your induction to look to students, plain and simple slides or audio visual presentations.
[quote]Make sure you contact us to see how quick and easy it is to create your own contractor induction training courses and manage your own enrolments.[/quote]
Start Your Own Business Creating Online Induction Courses
If you like the thought of getting to know how to do this you should come and check out our Online Induction Business Opportunities page at the Startup Academy. My team will show you how to complete the whole process of creating a training course, starting with the creation of a simple powerpoint presentation. At the end you'll have an online training course with test and completion certificates – just what every site needs for their contractor inductions.
Then if you want to build a business based on your new found skills you can work with us to find new clients and start living the dream of working from home helping local business with their safety training. Click on the StartUp Academy image and follow the links and you can even complete the first stage of the course for free.
-- Did you like what you read? Want to receive these posts via email when they are published? Subscribe below.