Breaking News & Updates
9 Microsoft Excel Training Courses from Beginners to Advanced for One Price
Most students know about us because of our online MYOB Training Courses (5 courses for the price of 1) but we have a fantastic offer for Microsoft Excel Training Courses where we include every course from Excel Beginners, Excel Intermediate and Excel Advanced for one low price.
We create our own courses so we have the perfect combination of:
Training Videos (where we use the exercise included with the course to demonstrate how to use all the features of Microsoft Excel),
Training Workbooks (where we lay out the exercises in a step-by-step approach so you can practise every new skill at your own pace and in your own time – even without internet access),
Microsoft Excel Exercise files so you can open them and see exactly how each of the Excel features work in a real life scenario
Knowledge Review Tests to make sure you remember the most important aspects of each training course and can receive a certificate of completion (if you enrol for that option)
Microsoft Excel Training Course Certificate to demonstrate the completion of your course
Worksheets, Charts and Databases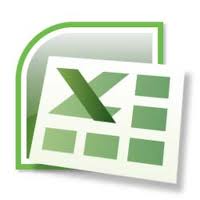 Our Microsoft Excel Training Courses will teach you about ALL of these uses for Microsoft Excel and provide you with dozens of files to learn, practise and even use in your own home or business.
[quote]Charts or Graphs are visual tools that can make mundane data interesting and useful to demonstrate patterns.[/quote]
Excel charts are based on data that is entered into a worksheet but can also be produced from more advanced tools like Pivot tables.
Charts are introduced in our Microsoft Excel Beginners Courses, along with worksheets and databases and it is covered in more detail in the Intermediate Microsoft Excel Training Courses AND in the Advanced Microsoft Excel Training Courses that include pivot tables.
[box type="tick" size="large" style="rounded" border="full"]We even include the example of how we used enrolment data from 2003-2004 to find out the best time of the day and day of the week to offer our class-based Microsoft Excel Training Courses when we had our Sydney Training Centre in Dee Why.[/box]
12 Months or Lifetime Course Access
One of the fantastic things about operating an online training business is we can give students as much access as they need even LIFETIME course access. We can do this because we use a LMS (Learning Management System) called Moodle that is used by well regarded universities around the world (as well as many more humble training organisations like ours.
When we operated a class-based training centre we offered students free repeats so they could refresh their Microsoft Excel skills if they didn't use the software for a while after their course – now we can offer unlimited access to all courses for 12 months or LIFETIME access.
No Need to Choose Between Beginners Intermediate or Advanced Excel Courses – you get them all
A skills assessment is the normal procedure a HR manager puts their employees through to understand how much their staff know and where they need to improve. It's also the assessment that students used to go through with us over the phone when they had to decide between the different skill levels of courses (Beginners, Intermediate or Advanced), but because we include EVERYTHING in our online course there is no need to perform a skills assessment.
You can bone up on any Excel basics, reinforce your existing skills and hone some new skills because all courses are included when you enrol into Microsoft Excel with EzyLearn!
Learn more about what is included in our Microsoft Excel Course Outline and see our Enrolment page for detailed pricing and course options.
[button link="http://ezylearnonline.com.au/courses/microsoft-excel/"]Microsoft Excel Training Courses[/button] [button link="http://ezylearnonline.com.au/enrol/" bg_color="#038a20″]Enrolment Prices and Options[/button]
-- Did you like what you read? Want to receive these posts via email when they are published? Subscribe below.