Breaking News & Updates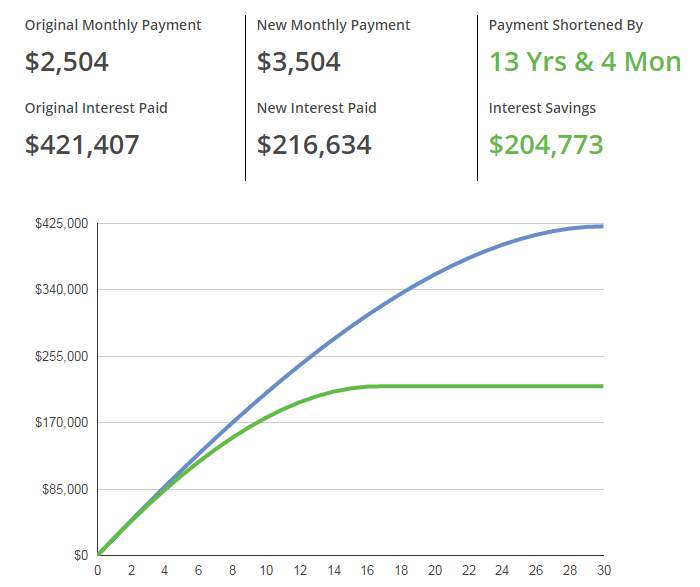 A mortgage for your home is a huge debt, particularly for those living in the swelling capital cities with soaring house prices. The pro and cons of buying your own house and living in it are:
You don't pay capital gains tax on a property you live in, but
You can't claim the interest component of your loan
The big problem with this is the interest charge – you can't claim the cost of it yet it's a massive component of each and every payment you make on your mortgage. You'd need your house price to go up at least at the interest rate you are paying to make it a good investment – and right now you'd be doing fine (perhaps except in Perth now).
Bigger payments reduce the interest paid
Our Microsoft Excel Training Course now includes an Excel spreadsheet file that will help you see just how much money you'd save if you paid even a small amount off extra each month!
You can use the mortgage comparison file to compare two mortgages, make extra payments or even shorten the term of the loan to see how much you'd need to pay each month if you want to pay your mortgage off quicker.
If you are an existing Excel Course student you'll find the new file at the end of our Microsoft Excel Advanced Course 309.
Take 10 years off your mortgage while its easy to
I don't want to turn this into a financial education blog, but there are several reasons to open this spreadsheet and start seeing the resulting figures to workout the best way to allocate the money you earn. Interest rates are at record lows, house prices 'may' be peaking, some people say that Australian banks are so highly leveraged to the residential property market that they'll need to hold more capital reserves.
Either way you look at it, why not use your Microsoft Excel skills and play with some calculations to see how much better off you could be if you are financially prudent now. You can also use this Microsoft Excel file to do a stress test and see how much your mortgage would be if interest rates do go up as many people expect they will.
Free Microsoft Word Course (or Xero Accounting) when you enrol in Excel Certificate Course
Note that if you enrol into Microsoft Excel Courses and choose the certificate option you'll receive a BONUS course in either Microsoft Word (to create a professional resume) or Xero Accounting! Read our BONUS course offer announcement.
-- Did you like what you read? Want to receive these posts via email when they are published? Subscribe below.