Breaking News & Updates
What's all this about content marketing?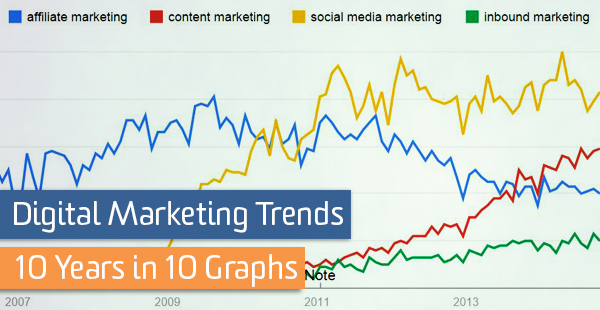 We're busy developing a new content marketing course because as a form of online marketing, content marketing is finally starting to come into its own. Content marketing has actually been around for many years – it's been known as custom publishing, branded content, branded journalism, and custom media – but as it became more popular, marketers began referring to it as content marketing to make it easier to for their clients to understand.
Content marketing is basically the process of creating valuable, informative content – blog posts, email newsletters, ebooks, etc – and sharing it online to help attract and retain customers. But because it requires a lot of content to be produced and regularly, many small businesses are outsourcing their content marketing needs.
Your content marketing needs to have a purpose
To make the most out your content marketing, you need to have goals and a strategy in place to achieve them so you're not just wasting your time. This is the same as traditional marketing activities, which we cover in our Small Business Management Course. You also need to be able monitor how each piece of content is going at achieving those goals.
If you're also hiring a content writer or strategist to help you with your content marketing, you also need a way to easily collaborate. Now, if only there was a way to monitor and analyse your content marketing AND schedule and set content marketing tasks for those people you're working with…
A tool for schedule and managing content marketing
Well, as we've recently discovered, there is! It's a cloud-based content marketing and editorial calendar called CoSchedule and it allows you to schedule and create content marketing tasks, assign those tasks to your team, create and publish blog posts, share links to content via social media, and monitor the success of your content and the social media platform all within the CoSchedule app.
It's a very powerful, very useful tool for small businesses that work with a number of remote workers who are based around the country, as it allows complete collaboration with your team and also integrates seamlessly with WordPress. It also helps you to optimise your blog titles and your social media sharing to help drive your web traffic.
By providing you with detail stats – and also integrating with most web analytics software, including Google Analytics – you can see what content performs well and what doesn't, so you can improve you content in the future.
You need to know your readers to succeed
Because content marketing is about creating engaging and interesting content, whether it's blog posts or ebooks or something else, it's vital that you know what content your customers like and what the don't, so you can ensure you're always keeping them engaged.
In a post I wrote about content marketing not so long ago, I mentioned how important it is to know and understand your reader, because that's what'll help you to engage and interest them with your content. If you have highly engaged people consuming your content, they're more like to share it with their friends, family and other people in their social networks.
This helps to spread the word about your business, which will bring you more customers and make you more money. But better than that, it'll also help you to see new opportunities and areas into which you can expand your business.
Content marketing can help expand your business too
We used the feedback we received from our content marketing activities when we decided to develop the Xero training courses and the currently in-development content marketing course; it also guided us in our decision to partner with National Bookkeeping who are taking on licensees and helping them to start their own bookkeeping business.
Yes, we got all that from content marketing! Because through our content marketing, we got to know you, our readers, and what you were interested in and that allowed us to look for the types of courses and business opportunities that would interest you. You can do the same for your business too.
Learn about content marketing from the experts
If you'd like to learn about content marketing, our new content marketing course is currently in development. We're working with an Australian journalist, a successful small business owner, and a digital marketing specialist to create a relevant, easy-to-follow course that'll guide you through the process step-by-step. In the meantime, you can subscribe to our blog to continue reading our posts, where we'll keep you updated on how it's progressing.
If you're looking for the opportunity to start your own home-based bookkeeping business, we recommend you get in touch with National Bookkeeping, who is taking on licensees. We've made all of our courses available to them, which will include our content marketing course when it becomes available so their licensees can learn all about starting and operating their own bookkeeping business.
What about content marketing for real estate agents
We've recently become aware of the need for real estate agents to build their own personal profile and credibility online. Property vendors who want to sell their property are (like the rest of us) increasing looking online for selling agents who have good experience and great reputation to sell their properties at the highest possible price and as quickly as possible. Watch this space as we learn more.
-- Did you like what you read? Want to receive these posts via email when they are published? Subscribe below.