Breaking News & Updates
CPD for Bookkeepers is Becoming More Important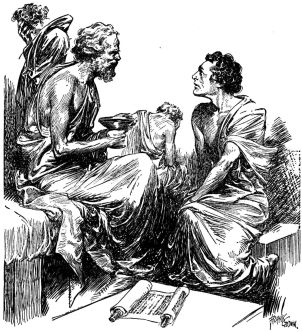 Education is obviously something we think is very important, whether you're changing careers, starting a new business, or looking to upskill for a promotion. But what about education to keep your current job? The Australian Government thinks that's equally important, especially for BAS and tax agents.
In March this year, the Tax Practitioners Board (TPB) changed their renewal process to now include continuing professional education (CPE) as a mandatory for all registrations after July 1, 2016. Between now and June 30, 2016, it's sufficient for BAS and tax agents to merely show they have read and understood the new CPE policy to renew their registration, but this arrangement can only be used once; moving forward those BAS and tax agents will still need to complete further education to register again as a BAS or tax agent the in the future.
Are You a Currently a BAS or Tax agent?
Over the last few years, the Government has introduced a lot of new measures that BAS and tax agents have had to comply with in order to continue to offer their services to clients, namely the changes in 2010 that made it mandatory for all BAS and tax agents to hold a minimum qualification of a Cert IV in bookkeeping.
The new CPE requirement could seem like just another measure that BAS and tax agents need to comply with just to be able to keep their jobs. It's not. CPE has been introduced to ensure that BAS and tax agents continue to understand, not just their own industry – that of tax and finance – but also how other industries are changing too.
There are more people leaving their jobs as employees and starting to work for themselves as consultants and freelancers and contract workers, across a wide array of industries. Marketing professionals, for example, no longer simply come up with marketing hooks for companies; they also have to understand how to create websites and how SEO works and social media. In some cases, they even become unofficial spokespeople and sales reps for the companies they're consulting with, leveraging their contacts on their clients' behalf.
CPE makes BAS and tax agents more valuable, not less
This vastly complicates a marketing professional's tax if that marketing professional's job now encompasses the roles of several other professions within it. Similar changes have been observed in bookkeeping, with registered BAS and tax agents now providing more operational and administrative-type services, in addition to just bookkeeping.
The point, then, of CPE is not to make it more difficult for tax and BAS agents to renew their registration with the TPB, but to help tax and BAS agents to remain as highly skilled as they've ever been, in an ever-changing labour market. And the better skilled you are as a BAS and tax agent, particularly those self-employed BAS and tax agents, the more value you'll be able to provide your clients, and the more work you'll get from them in return.
To learn more about continuing professional education for bookkeepers, visit the TPB website. Otherwise, to read more about bookkeeping, particularly starting your own bookkeeping business, continue reading our blog.
Are you a Writer and Want to Work from Home Blogging for Businesses?
I write about marketing professionals because they are increasingly important in small businesses as businesses grapple with getting discovered online.  I recently wrote about Blogging for Business and our new training course to help businesses with their content marketing strategy and tasks because it's something that my team are spending more and more time on. It's also an area that is evolving every month and requires writers to learn about and adapt to new technology.
Enrol into the Blogging for Business Course now and take advantage of it's current cheap price. We'll soon be adding real life exercises where blogging students will be asked to create content and have it edited and published so they can participate in a real world business blogging project!
-- Did you like what you read? Want to receive these posts via email when they are published? Subscribe below.