Breaking News & Updates
Content Marketing points to your website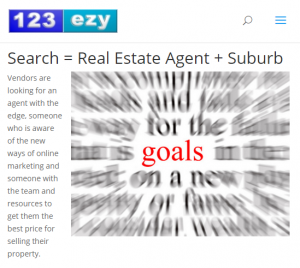 Having your own website enables you to build a credible online profile (that lasts a long time) and the power to clearly understand visitor traffic analytics. This is important because your goal with a content marketing strategy is to provide useful information that your website visitors are looking for and just like real property there are risks that strangers want to get inside and cause damage.
Just like real property these risks are mitigated by good site management services and you can learn about some of the hacker risks below.
Anyone can attempt to hack your site
Hackers are found all over the world from developed countries to countries where their people earn less than a dollar per hour so in some circumstances the time it takes to hack a site is irrelevant and the rewards are significant. Those rewards can be for:
financial gain,
the challenge of it,
recognition, or even
out of boredom
This means that every business, regardless of size or industry, is susceptible to a hacker attack.
Hacker attack types
Remember that hackers can sometimes spend a lot of time planning an attack, but all you see are the end results over night so it is important to be vigilant at all times. Hackers can affect your business is different ways and there has been a lot of publicity about these attacks this year. These are some of the goals for hackers:
Stealing your customers' data
Stealing your private business data (like internal communications)
Serving malicious software
Deleting or disabling your site
Gaining control of your website or computer
Directing traffic away from your website
How your website is vulnerable
Most websites of small businesses are managed using a content management system like WordPress, Joomla, Drupal etc and these systems have the capabilities of creating user accounts (including the administrator) and enabling users to create content like comments on blog posts. They also include the capability of using themes, plugins and other programs that connect to the main content marketing system and give it more functionality. It's when these aspects of a small business website are not kept up to date, managed for hacker activity and originally configured to minimalise the chance of attack, that you can get unstuck.
Why to choose 123ezy for content marketing for real estate agent websites
We're combining with content marketing writers and our team of experts to make content marketing available to individual real estate agents to help them build a profile and credibility online. I've been working with online services even before EzyLearn started teaching people about "how to send and receive an email" and "how to navigate around a website and use a search engine" at our Dee Why training centre since 1999 and I'm looking forward to helping other sales and marketing focussed people do the same.
We operate an online training business that relies on our websites being up and running ALL of the time – if there are issues we need to be able to redirect website visitors to an alternative site for continuity and we are constantly monitoring our website visitors, vulnerabilities and remedies.
Even with the latest themes and plugins and fancy graphics and animations, just having a website is not enough these days. Real estate agents (and most other professionals) need a system that collects prospect information AND sends automated marketing messages to them, while allowing them to opt out at any time and that is just the start of the content marketing we're offering to real estate agents. Want to see our ARMS working? Register Here.
-- Did you like what you read? Want to receive these posts via email when they are published? Subscribe below.