Breaking News & Updates
Do You Have to Drop a Client Because of a Bad Credit Check?
A Credit Check is one of the most important first steps of good credit and debt management but you can still do business if the check comes back negative.
In a previous post on credit and debt management, I recommended that all businesses — regardless of whether they offer credit to customers on a 30-day account or not — perform a credit check on any new client who will spend more than $1000 on goods or services in one sale, on an ongoing basis.
What should you do if the credit check comes back negative, and shows that the potential customer is guilty of late payments, pending legal action or already carries a significant level of debt?
It may not be a case of having to turn a potential customer away. You may still be able to offer services to the customer without the risk that they won't pay by trying the following approach, before refusing them entirely:
Advise the Client of the Bad Credit Rating
If the client filled out your credit application or work authorisation form, which should have stated that you were collecting their information for the purpose of credit check, there may be a good chance they filled it out in good faith and they're unaware of their bad credit rating.
There may be a reason for the rating, like, for instance, that the business was recently sold. It may even, potentially, stem from an ongoing dispute with another supplier over the standard of their goods or services (although proceed with caution here, as this, too, throws up a few red flags).
Look a Little Closer
When you search deeper, you might discover that the customer experiences predictable fluctuations in trading conditions which render them more vulnerable to being cash flow poor at certain times of the year. You may be able to accommodate this in how you design your credit terms with this customer.
You might also ask for a list of suppliers (ensure you get a complete list, not one that has been hand-picked by the customer to only show them in a positive light) who you can call and verify as to their likely credit risk for future.
Request Payment in Advance
This said, a bad credit rating is a bad credit rating, even if the client has a perfectly good and reasonable explanation for you. You have the upper hand here, so you're well within your rights to only agree to do business with this client so long as they pay for your goods or services in advance.
If you're a supplier, say, of goods and your delivery driver has the capacity to accept cash payments on delivery, you may accept COD, however it's not recommended. If the client is unwilling to prepay for your goods or services, then there's a good chance they're not acting in good faith, and so you're best to avoid doing business with them.
Need a Bookkeeper? Sydney's North Shore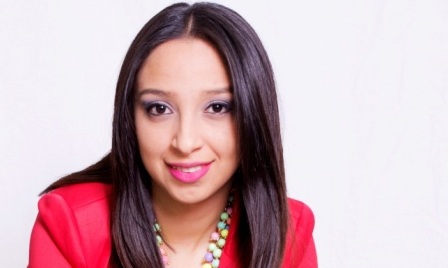 If you're in need of some help with your own business' credit and debt management and are seeking a reliable bookkeeper to manage your daily or weekly bookkeeping and accounts, either remotely or in-person, we are pleased to recommend Roz, a qualified bookkeeper based at St Ives, with tertiary qualifications in accounting. She is a National Bookkeeping member and comes to us with the practical experience of having operated her own business and proficient in the day-to-day accounting functions of a small business. Visit her profile page and Request a Quote for Bookkeeping Services.
Our National Bookkeeping website has recently gone through a significant upgrade so keep a look out for more stories about featured bookkeepers in forthcoming blogs. If you're a bookkeeper why not join and we can feature YOU in our articles too.
-- Did you like what you read? Want to receive these posts via email when they are published? Subscribe below.