Breaking News & Updates
Reconciling Your Accounts Daily Gives a True Picture of Cash Flow
For a lot of business owners, just the thought of reconciling their accounts once a month is enough to make them go weak at the knees, never mind every day. Yet there are plenty of contract and remote bookkeepers who work for their clients each week, and some that work every day for the same client, reconciling their accounts and providing other vital bookkeeping services.
And they're not just big businesses whose accounts are reconciled daily — plenty of small businesses do so too. In fact, with so many small businesses going asunder due to cash flow problems (often stemming from a lack of procedures in place for credit and debt management) it can be not only a cost-saver but a potential life-saver to your business. 
Mandy, a highly experienced bookkeeper from Berwick, Victoria, understands why reconciling your accounts every day can be extremely useful, and it was very relevant for a mid-sized company with 48 staff that she has worked for in the past. Here are some reasons why:
Daily Reconciliation: Quick and Easy
If you're a small business, reconciling just one day's accounts is a lot quicker and easier than trying to reconcile an entire week or month. There's less potential for error, and it's easier to resolve any issues when they do crop up because you're not looking through days and weeks of transactions. For small businesses, daily reconciliation takes between 5 and 10 minutes; for larger businesses, it could be 30-60 minutes each day.
Improved Cash Flow Management
Too many business owners log onto their internet banking to get an idea of their cash flow, but this is an imprecise way to manage your finances. It doesn't take into — excuse the pun — account any pending payments and, worse still, it doesn't give you a clear idea of who hasn't paid you yet and whether they're late in doing so. If your accounts are reconciled daily, you can use your accounting software to get a true picture of your cash flow.
Stress-Free Payroll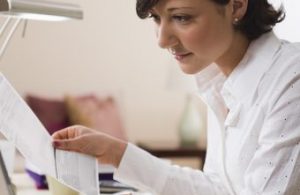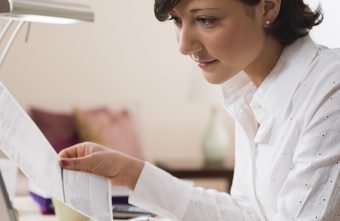 Daily reconciliation can provide you with great insights into your business's financial future, in particular, it greatly assists with payroll. Many business owners find payroll immensely stressful, especially when it leaves their cash flow tight, due to late or unpaid invoices.
If you reconcile your accounts on a daily basis, you'll know exactly where you'll be when payroll comes around, and whether or not there'll be any cash shortfalls.
Payroll Plus: Bookkeeper Mandy is Available in the Dandenong Area of VIC
With so many people doing bookkeeping, how do you find someone with whom you can trust your most sensitive financial information? Do you know exactly what role a bookkeeper could play in your business? How much will they charge? Some business owners are unsure where to start when looking for a truly competent and professional bookkeeper they can trust and rely on. In finding the right bookkeeper, word of mouth may be helpful — if you can get it; some people are reluctant to even do this for fear of losing a cherished and valuable resource.
If you're business is located in or near Berwick, Narra Warren, Harkaway, Guys Hill, Beaconsfield, Dandenong or Hallam, Mandy is a bookkeeper with over 25 years' experience in payroll and 18 years' experience working as a company bookkeeper/financial manager with a SME with 50 employees.
You can find out more about Mandy's credentials at her profile page. Our directory includes many degree qualified local bookkeepers, who are ready to start working with your business, in person or in the cloud.
Our National Bookkeeping website has recently undergone a significant upgrade so keep a look out for more stories about featured bookkeepers in forthcoming blogs. Join now and we can feature YOU in our articles too.
-- Did you like what you read? Want to receive these posts via email when they are published? Subscribe below.