Breaking News & Updates
When it Comes to Your Career, Hopping Around is OK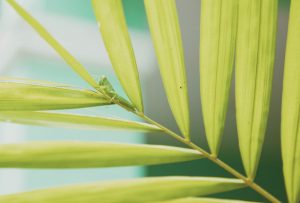 For many years, young people, particularly Generation Y, were cautioned about changing their jobs too often — or being a "job hopper". It would give the impression they were flaky or disloyal or unable to commit, they were told,
You want to find a job where you can stay there for at least 10 years, where you can grow and progress through the company.
That was the advice handed out just a decade ago, perhaps even more recently than that. But the tide is now rolling the other way.
People of all generations and work experience are now being advised to change their jobs, not just every decade, but every 3 years, or 5 at a minimum. Do that and, rather than being seen as a liability, you'll be seen as an asset. 
What Job Hopping Gives You
All those different jobs, at different companies and in different industries, cultivates skills and attitude that's highly sought after by a range of employers. Changing jobs shows you're willing to adapt, able to move with the times, and that you possess many different skills that you wouldn't had you been left to inevitably go stale in the same old job for a decade or more.
However, besides acquiring a new skill, there are other benefits to changing jobs regularly. People who change jobs will typically earn up to 50 percent more than if they stayed in one job. That's because the economy isn't what it used to be, and the days of being rewarded with a fat pay rise each year are pretty well over. And even if your company still regularly gives their staff a pay rise, it's unusually anything more than between 3 and 5 percent — but 50 percent? Keep dreaming.
Job Hopper or Continuing Professional Development?
If you're a person who can change jobs frequently, it indicates that you're probably a quick learner. You're the kind of person who can pick up on new systems, processes, procedures, and even workplace cultures, and that makes you incredibly valuable for prospective employers. In many ways, this job hopping could be considered a new skill itself, an informal type of continuing professional development. Sound like you or someone you know?
Continuing professional development has become exceedingly important to many employers in the last decade because of how quickly new technologies have been introduced into the workplace, as well as the changes to many industries themselves. In the bookkeeping profession, for example, there have been numerous software changes, as well as changes to  industry regulations that now require all tax agents to register with the Tax Practitioners Board (TCB) and hold a minimum Certificate IV in Bookkeeping from TAFE to provide tax-related services; bookkeepers are also required to engage in continuing professional education in order to renew their registration with the TPB.
Just as it's important for employees to show they've got the latest training in software that's been introduced into their industry, it's equally important to show that you possess other skills that usually aren't taught in a classroom (or on an online content management system!) — such as, being receptive to change, quick thinking, personable, and being engaged by your work. That last one, the one about engagement, is super important, because it's now believed that the learning curve tends to flatten after 3 years.
Flattening Out in Your Job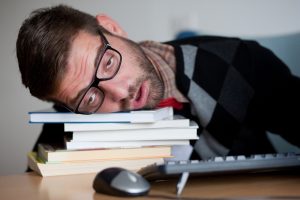 In other words, after you've worked somewhere for 3 or more years, you stop learning things, stop picking up new skills, and, usually, stop being engaged at work. You're now just going through the motions because your job has become second nature to you. These are not sought after qualities in an employee; worse still, after 3 years, the skills you learned early on in the piece are probably close to being outdated, if they aren't already, anyway.
Plan for the Next Three Years of Your Career
Think about where you'd like to be three new iPhones from now (one that's waterproof, hopefully), and plan your career accordingly. Think about whether you'll need to update your education in the future, too. Don't forget that, with new technologies and new processes for using that technology in the workplace, you'll need the skills to match if you're going to be able to compete in the job market.
'Think about where you'd like to be three new iPhones from now… and plan your career accordingly.'
In fact, the majority of students who take our online MYOB and Xero training courses, do so because they'd like to improve their skill sets to help them get work, or so that they can begin working for themselves as independent contractors, and they'd like to be able to offer bookkeeping services to businesses, regardless of the accounting software they use.
If you're looking to improve you current skill set or you'd simply like to learn a new one, visit our website for a full list of our training courses and details on how to enrol. If you enrol in any of our MYOB, Excel, Word or WordPress training courses, you'll receive Lifetime Membership to our course materials. This means you can stay up-to-date with each new version of software that's released for no additional cost!
-- Did you like what you read? Want to receive these posts via email when they are published? Subscribe below.