Breaking News & Updates
Where lead generation services are useful
CHANGING YOUR BUSINESS STRATEGY to include additional services will require an additional investment in marketing if you are to make this successful. In terms of simply paying money to advertise your additional services, as you're probably already aware, advertising doesn't always yield immediate results. Therefore you might consider spending money on a lead generation service.
We cover how to account for marketing and lead generation costs in our Xero training courses, which includes a new workbook that looks at what to do when your business strategy changes.
Lead generation vs marketing
Lead generation, as the name suggest, is solely focussed on generating a potential customer or client for your business. For instance, there are lots of lead generation services in the building and home maintenance trade — hipages, One Flare, Service Seeking, Quotify, etc — but there are also a growing number for people in creative services, although they're typically referred to as online marketplaces and include Freelancer.com, Upwork, Fiverr, and so forth.
Advertising and digital marketing (including content marketing), puts your message or business in front of your target audience, but there are more steps in the process before you can capture a lead.
The benefits of lead generation
The main benefit of using a lead generation service is that it delivers active leads almost as soon as you sign up to the service. The quality of the leads tend to differ between services, and the leads also tend to be people who are focussed solely on price, and not so much workmanship. In other words, they're looking for something done in a particular fashion, for a particular price. No more, no less.
These sorts of jobs are good when you're getting started or as a way to keep the home fires burning, but it may not be appropriate to rely on them as your sole means of developing clientele.
The benefits of marketing and advertising
If you're using the correct channels to reach and market or advertise your business to your target market, you're effectively developing a relationship with those people and educating them about your business.
This means you'll capture people at all stages of the purchasing funnel — some will be at the pointy end, while others won't be ready to make a purchasing decision for a while. The benefits of marketing and advertising is that you're capturing a wide array of people and building brand awareness.
A combination of both works best
If you have the resources, a combination of both marketing (advertising, content marketing) and lead generation works best, though your focus should on marketing and advertising your business to your target market, rather than trying to fit your business into the mold of all the different leads fed to you through a service like hipages or Freelancer.com.
Create a marketing budget
Run a cashflow report in Xero to determine how much cash you'll have to invest in marketing your business. Our Xero training courses will show you how to run a cashflow report, which you can then export to Excel and use when creating your marketing budget, which should include a schedule, costs, desired outcome — i.e., number of leads, conversions each week, month, quarter — to ensure you're getting a good return on your investment.
***
Our Xero training courses will show you how to run cashflow reports and account for your marketing costs, while our Business Start Up Course will show you how to create a marketing plan. Visit our website for more information.
---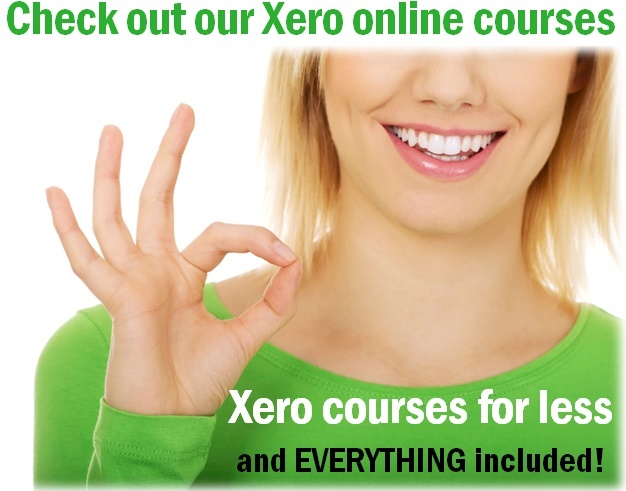 Our Xero online training courses include EVERYTHING for ONE LOW PRICE. Furthermore, if you select our Lifetime Membership option, you'll have LIFETIME access to our ongoing course updates. All EzyLearn courses are accredited by the Institute of Certified Bookkeepers (ICB) and can be counted towards Continuing Professional Development (CPD) points. Find out more about our Xero online training courses.
---
-- Did you like what you read? Want to receive these posts via email when they are published? Subscribe below.