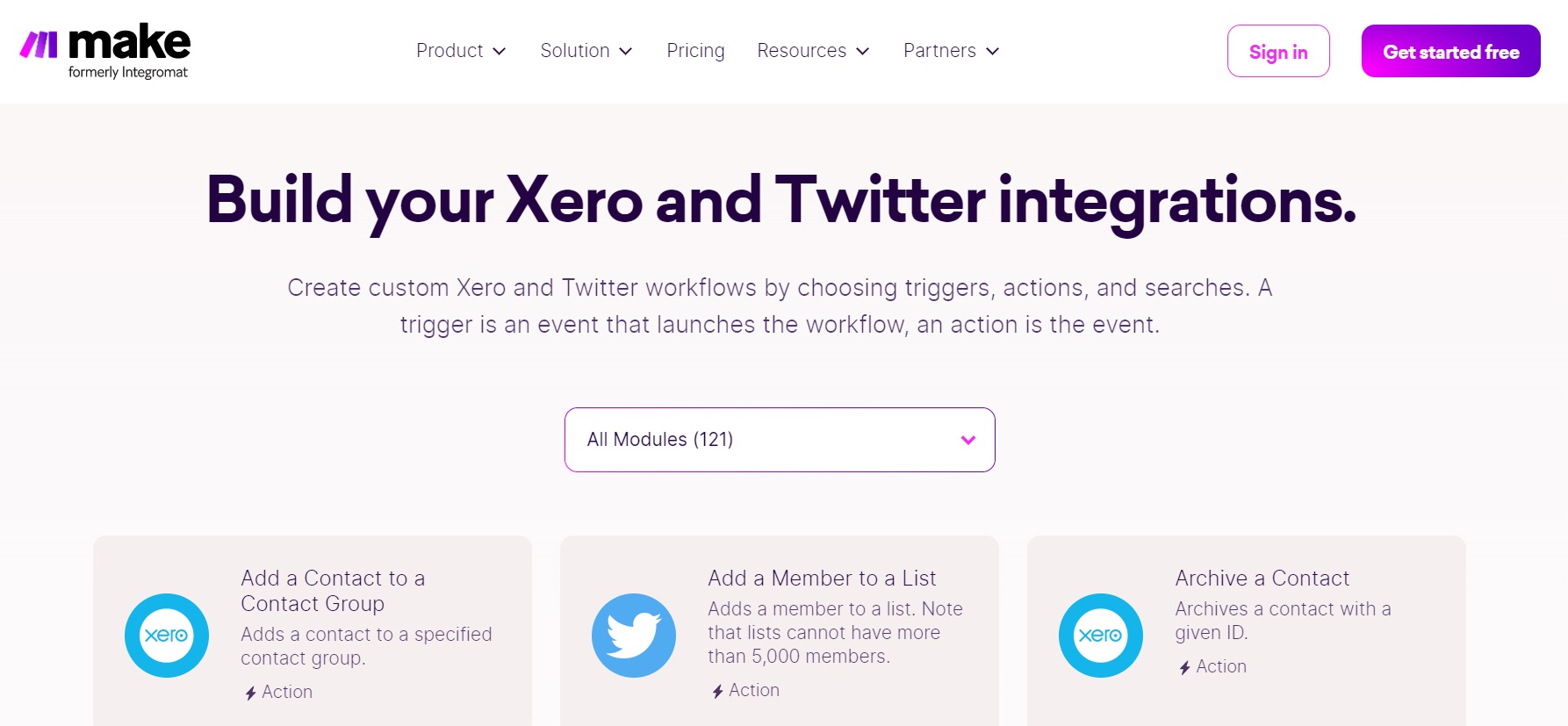 Breaking News & Updates
My last blog post was about the different ways that Twitter can make money. One of the most compelling reasons that I read about recently was as a payment gateway like WeChat. Apparently WeChat is a SuperApp that does lots of things and Elon Musk was impressed by it when he learnt about it in a visit to China to open his Tesla Gigafactory there.
Naturally I dug a little deeper to see if Xero currently integrates with Twitter and it does but not for payments.
Make (Integromat), Zapier, Pabbly Connect
If you are familiar with integrations you'll recognise some of the businesses in the heading. They are integration businesses that write code which connects one online app (like Xero) with another. These services exist where two companies haven't formed a direct integration with each other. Let me explain. Most online software companies have an API that enables other online apps to share data with them. To use them you have to be a programmer and understand which data you want to share and how. Services like Make and Zapier do most of the coding for you so you just have to choose a trigger and an action.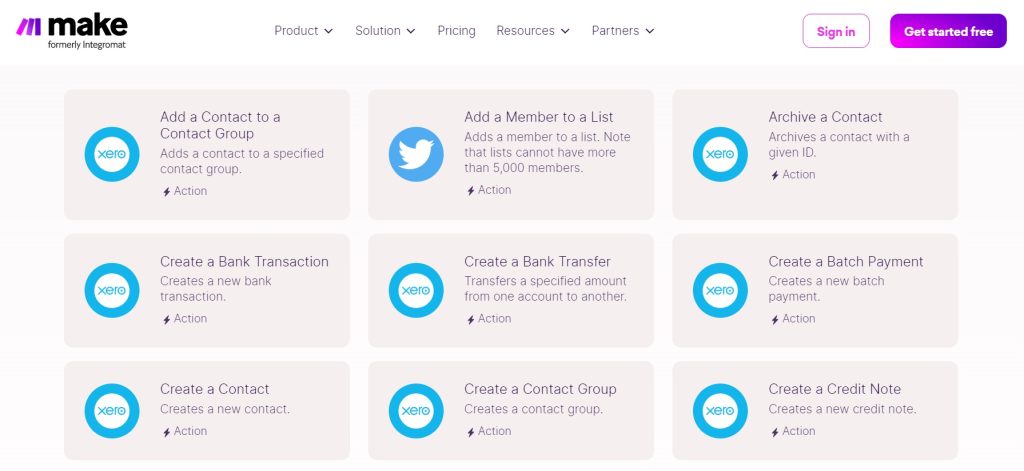 Xero and PayPal have an integration that connects the two programs directly because it is an important connection to have – accounting software and payment gateway. Xero has often promoted the benefits of it's software Integration partners but there are thousands of different online services where an Integration is not so important or logical.
Twitter and Xero for Advertising
I found an integration that was well documented and supported online from Skyvia. The integration enables lead capture and contact created from Twitter Ads.
When you explore their site a bit further you'll see some of the good explanations about how their integration works. You'll also see some of the popular ways that people connect the two software programs.
My main goal is to find any signs of an integration that is underway between Xero and Twitter that relates to payments but I couldn't find them. All I found was a blog post from Gary Turner on the Xero website that relates to Twitter's use for Business and about two Integrations that I have never heard of (but still exist).
What about WeChat and Xero Integrations?
When I looked around for WeChat integrations I found a discussion at Xero Central.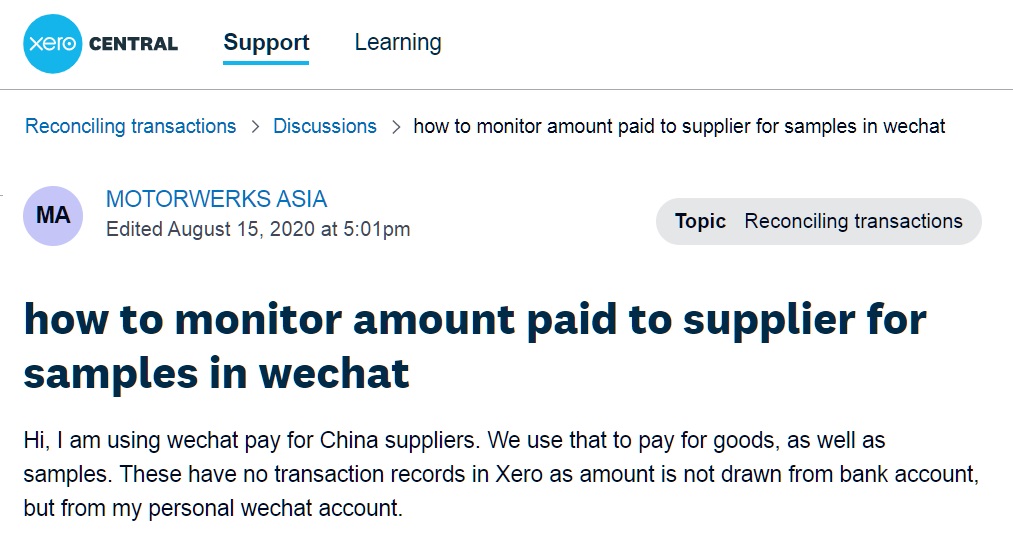 This discussion relates to how to code WeChat payments that a person made for their business and it was treated just like a personal credit card payment.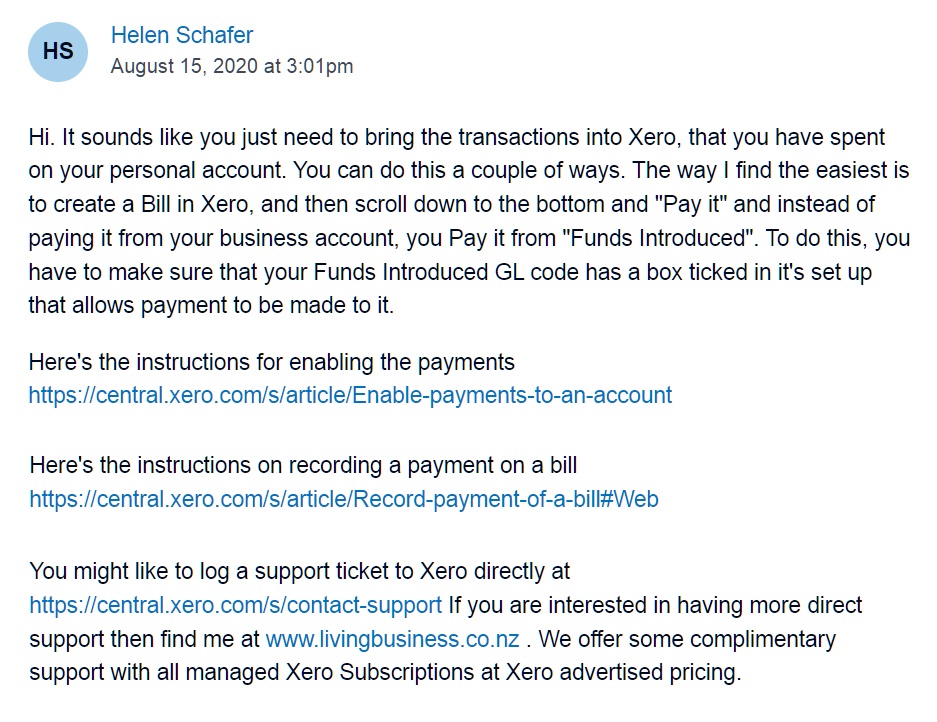 Helen Shafer, a Xero Expert from New Zealand was very helpful on the Xero Support site (while also getting to offer her website address in the discussion forum – smart work).
Xero Integrations – ADP Courses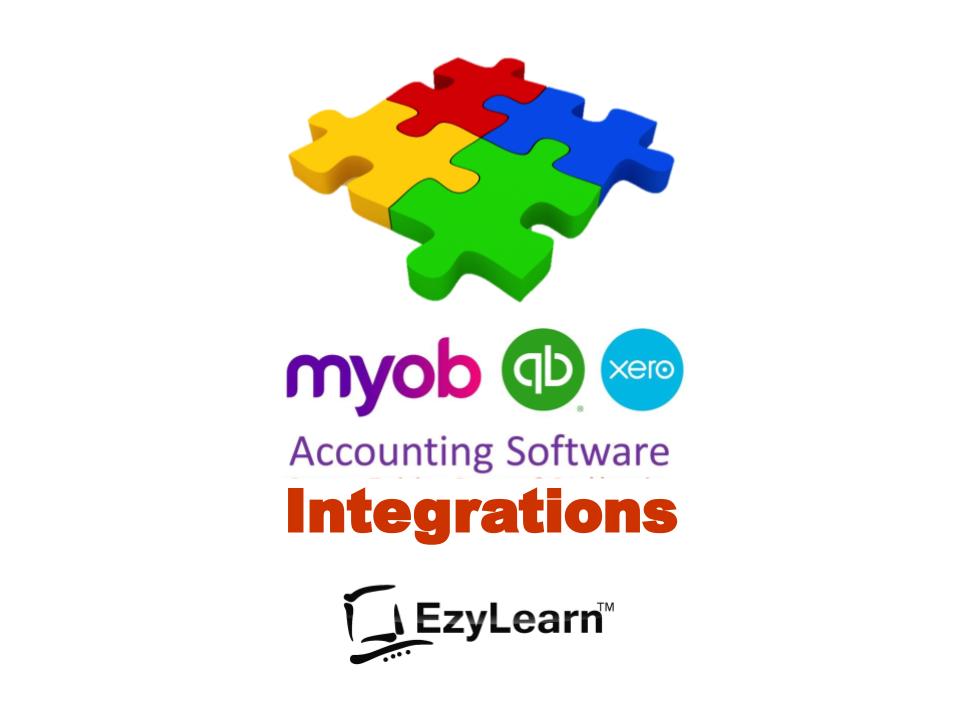 This blog post is part of a series of research projects we have underway relating to the popular integrations for common tasks using Xero (and MYOB Business & QuickBooks Online).
You can see what we are working on in our Academic Development Program. Feel free to make contact if there is something you think you can help us with as an academic contributor.
You might also find our Xero COMPLETE training course a good Xero course because it includes our Xero Integration Introduction course. Learn about the popular Integrations for a wide range of topics.
-- Did you like what you read? Want to receive these posts via email when they are published? Subscribe below.