Sometimes we use the EzyLearn Blog to inform readers about modifications to our MYOB online training course. We've received feedback in the MYOB Support area from students that elements of our MYOB Bank Reconciliation course are coming up with errors when they use the most recent version of the MYOB software.
One of the great aspects about coming across problems in a course is that it replicates the type of problems you'll experience in the workplace or while managing your own business. Jacci, our resident BAS Agent has gone through the steps in the course and identified potential issues. She has written up a concise guide that is now included in the bank reconciliation course (#503) to help you balance the books using MYOB.

If you come across problems or issues please feel free to use the EzyLearn ANSWERS service we launched in May 2011. It is part of our growing support options for students. If you operate a small business and want to know something or if you come across an issue that is not covered by the training in our existing course let us know because EzyLearn courses are LIVE courses, they are growing every month with new content that you don't have to pay extra to use.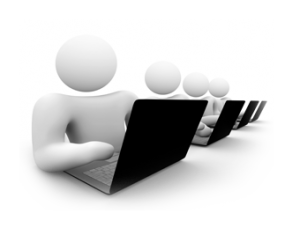 Oh, before I leave you on this blog post I want to highlight our new student support option we launched last month – Tutor Support and Student Community – it's a way to connect with other students and have direct contact with our professional tutors who have real life experience using the software in their daily business life.