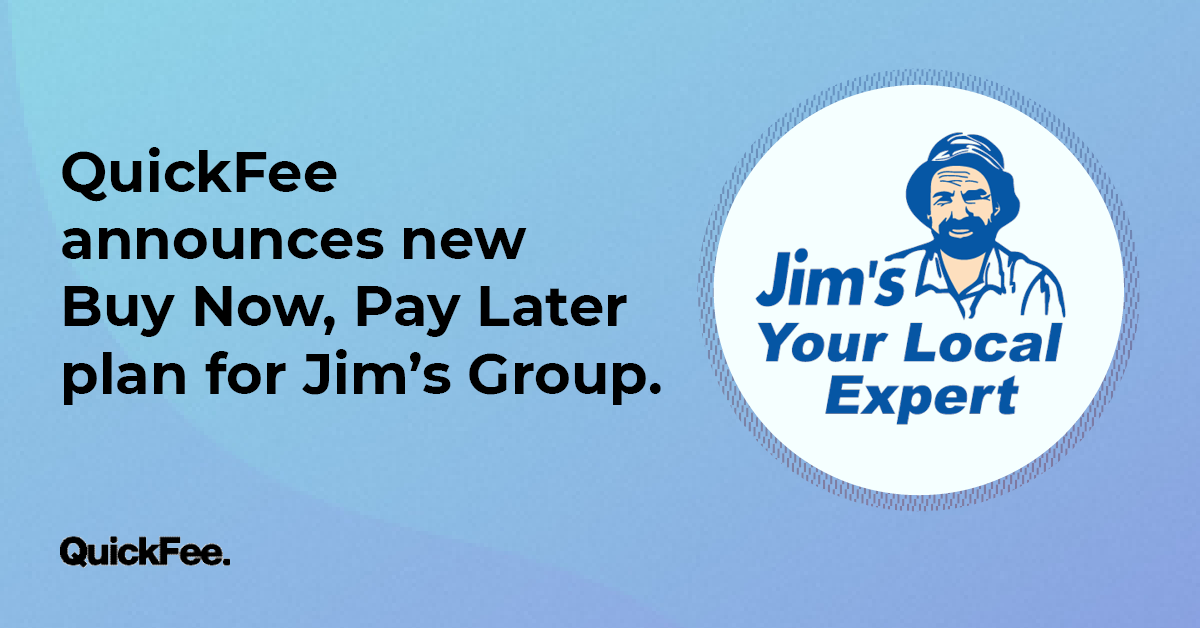 'Buy Now Pay Later' (BNPL) services are becoming more and more popular with consumers and businesses across Australia. There are the big ones – like Afterpay and Zip Pay – but Australian company QuickFee is working to grow their presence and stand out in the market.
Since 2009, QuickFee has focused on providing financial services, such as BNPL schemes, to professional firms like lawyers and bookkeepers. And they've been successful – boasting on their website that "more than 65% of the top 100 accounting firms and many legal firms" use QuickFee's services.
Their recent partnership with Jim's Financial Services is continuing this trend, and the institution of a Buy Now Pay Later service for Jim's Group franchisees could mean that Jim's Bookkeeping will have an Afterpay option for its clients. But what will this look like?
Continue reading

Will Jim's Pay Plans Cause an Aftershock for Afterpay?