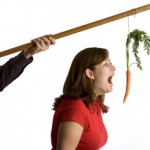 If you're working as a contractor and using an Australian business number (ABN), rather than a tax file number (TFN), you're self-employed, and this means you will need to invoice your customers for the products or services you provide in order to get paid.
If you've only ever worked as an employee before, you're probably used to being able to set your clock to payday, but unfortunately this isn't often the case when you're a contractor.
Getting paid late — or worse, not at all! — can seriously affect your cash-flow, and in turn, affect the success of your business, which is why we cover things like financial planning in our Small Business Management and Start Up Course.