Breaking News & Updates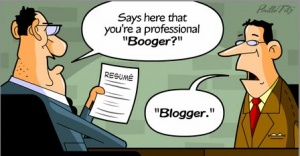 The average employer or HR department spends approximately 35 seconds on each resume or CV before deciding to toss it in the "NO" pile or read on. Some employers are not even doing this, opting for technology to search your CV for them.
Resume Mistake #1: No Goal
The most important part of your CV or resume is your goal or objective. People often dwell on spelling and punctuation errors being the most important thing, and while it's an important consideration, if you're really serious about a position, then checking for these should be instinctive.
Most people leave writing their objective until the rest of their CV or resume is done. Then they often write a one-size-fits-all, generic summary of the kind of position they're looking for that's then regurgitated for each job they apply for. Big mistake! This is the only part of your CV that tells a prospective employer what you're looking for — use this space wisely.
Resume Mistake #2: Leaving the Reader To Guess What You've Done
Don't wax lyrical about "challenging work environments" and "putting your creativity to good use" — these aren't quantifiable objectives; save them for your interview.
For example, if you're applying for a position as a computer engineer, tell them why you want that position and why you're suited to it, referring to your previous work history. This will get the reader far more interested in your CV.
Also people are often too ambiguous with the actual wording they use. Don't use vague statements like "assisted with" or "handled" — these leave the reader wondering what you actually did.
Your CV should tell employers exactly what your role was — if you wrote and distributed press releases to national media outlets, tell employers that.
But don't fall into the "my responsibilities involved" or "my duties included" trap — these outline your job description, not how capable you were at your job.
The sentence:
My duties included writing and distributing press releases to national media outlets to publicise the national launch of Revlon's midnight red lipstick.
would have more impact if it was written as:
To publicise the national launch of Midnight Red lipstick, I wrote and distributed press releases to various media outlets, resulting in national coverage in The Weekend Australian and the Nine National News.
Here, people can see that you're actually (very) competent at your job.
Resume Mistake #3: Not Using Bullet Points
If you've worked somewhere for several years, chances are you did a lot more than write one press release.
This is where writing a three-sentence description for each of your accomplishments becomes impractical —  and if you do, your resume is more likely to resemble War and Peace than a CV — a massive turn-off for recruiters.
Bullet points are not only easier to read, they're also space savers, great for breaking up dense blocks of text.
Wrote and distributed press releases, resulting in national coverage for Midnight Red Lipstick in The Weekend Australian, Nine National News.
Resume Mistake #4: Getting the Length All Wrong
Then there's the subject of much conjecture: resume length. Some people believe a resume shouldn't be longer than one page. And in adhering to this rule, there are many resumes out here with an overwhelming amount of 9-point text crammed into one page.
As a general rule of thumb, if you have to choose between crammed-in text and another resume page, go with the latter.
White space is your friend! Use it liberally. There's nothing more daunting than having to sit and read a page-full of dense text that leaves no safe place to rest the eye.
See more resume writing tips here, or perhaps you need to brush up your Microsoft Word skills for resume writing? Or if you need broader assistance generally with writing a CV or resume, see the services offered by our professional partners for resume writing services.
—-
Would you rather work from home? We help many students operate their own home based business by giving them the software skills to do it. Here are some home based business opportunities from our professional partners.
-- Did you like what you read? Want to receive these posts via email when they are published? Subscribe below.