Breaking News & Updates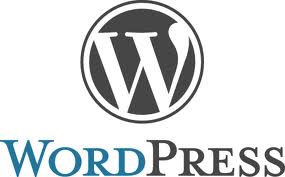 WordPress is used as a Content Management System (CMS) for millions of small business websites around the world. WordPress is like the Microsoft Word for Websites and we have a course that will teach you how to use it as a blogger, article and news writer all the way up to a WordPress administrator. In fact at the end of this course you will learn enough to get your own website up and running as well as help others create and maintain their own website.
The best part of this course is that it entitles you to the EzyLearn LIFETIME membership feature, so when we update it with new content about marketing your website you can access the new information for no extra cost. For more information and to enrol, visit our WordPress course website.
What's included in our WordPress Online Course (you can click these links if you are an existing student):
WordPress Pages and Posts
Administration Privileges and Settings
With Administrator priveleges you are now able to affect global aspects of your websites appearance. You can also arrange the website layout and user access permission.
Design options and Themes
Background colours, and header images are just the beginning. Learn to install free and premium themes and then customise them using widgets, plugins, custom menus and RSS newsfeeds
Website Hosting Control Panel – email
Your website hosting control panel provides you with stats about your website usage, but most importantly your email and other applications. Learn how to manage your email accounts and email access.
Blogs, Posts and RSS Feeds
We have all the training videos and they will be uploaded shortly (no extra cost for you to access). Syndication gives you the power to be many places at once. When you write a blog that article can be made to appear in your readers inbox, on other websites and of course at your blog.
Google have a range of tools to help you gain exposure on the world wide web and one of these tools is called Feedburner. This tool will enable you to have your own email list subscribers attached to your blog.
Can I make my own site?
Yes. We've thought of that too. When you enrol for the Online WordPress course, choose the option that provides you with a student website hosting account.
-- Did you like what you read? Want to receive these posts via email when they are published? Subscribe below.