Breaking News & Updates
TIP: WordPress Training Course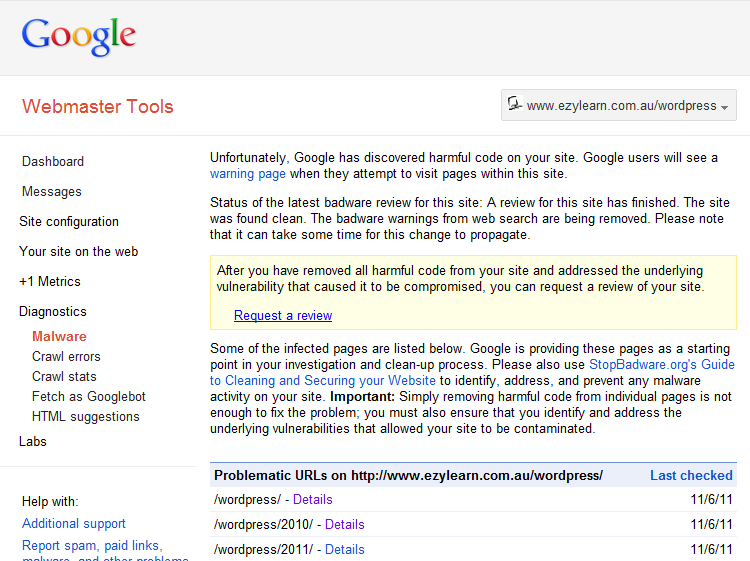 We've just experience a cyber attack and what do you think caused it? An out of date plugin for our WordPress Blog.
It's a terrifying feeling knowing that your website visitors see a huge alarming warning asking them to go no further or risk being compromised. Luckily we have a Google Webmaster Tools account that provides some information about the potential cause. When we removed the offending plugin, we were able to use Google Webmaster Tools to get Google to go and re-visit our site and confirm that there is nothing wrong with it.
It's a lesson in only using plugins and themes that you want to use and removing the rest. We used our blogging site to get to know some great new WordPress tools but now we're keeping it clean and lean!
If you are a website owner and you haven't signed up to Google Webmaster Tools, do yourself a favour and get to know it. If you want to learn about using WordPress to create your own website or blog site come and visit our Online WordPress Training Course website.
-- Did you like what you read? Want to receive these posts via email when they are published? Subscribe below.