Breaking News & Updates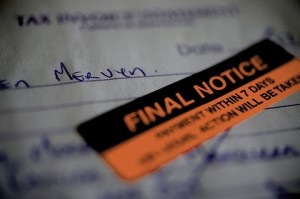 I was reading an article about difficult payers and the steps that some companies need to take to chase money that is owing to them and thought that this is something that every MYOB Bookkeeper needs to be aware of.
There seems to be perception (and most of the bad news seems to come from the building and construction industry) that payment of debts is something that should be stretched out as far as possible. I was discussing this concept with a colleague and was interested to find that this person believes that payments should be stretched out as long as practical. The interesting part of this conversation is that this person is a very reasonable man. He believes in long term investments and dealing with every person in a fair and reasonable manner, so it was strange for me to hear this mentality.
If you commission someone to do some work for you, shouldn't they be entitled to be paid on the same terms that an employee is entitled to? I think so and you'll find some skills to find out who owes you money in our MYOB Day-to-Day training course.
Here are the steps that are recommended:
Charge in Advance if you can
Chase money owing early
Provide multiple payment options
Be as up-to-date as possible
Enforce your trading terms
Be honest about non-paying clients
Give customers an opportunity to complain
Be polite
Get heavy on time
A leading author of MYOB and Small Business "How to" books, Veechi Curtis says that the squeaky wheel gets the grease. So, chase money as soon as an account falls behind. Perhaps a more relevant saying is "work with the willing". There are many people who value the work you do enough to pay you before the due date. There are customers who can afford what you do and want you to think positively of them so they pay as early as practical.
Find customers who want to be good to you!
This blog post is an introduction to articles that will be coming shortly for the continuing professional development of the bookkeeping academy so make sure you subscribe to receive updates via email.
References taken from an article in the Sydney Morning Herald on September 14th 2011.
-- Did you like what you read? Want to receive these posts via email when they are published? Subscribe below.