Breaking News & Updates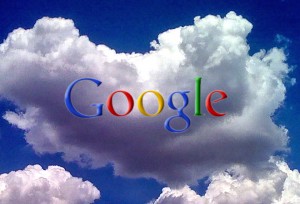 I was recently speaking with a professional journalist who told me she uses ZoHo for her accounting. Luckily I am aware that ZoHo offer a large range of office applications that all run in the cloud on Google Chrome market place. If you are a gmail user you know what I mean.
Google is one of the largest cloud based software companies that most people know. Everything they do is in the cloud. If you have seen their Android platform for mobile phones you'll be familiar with their Play service (where you can buy apps and games and music from the Google store as opposed to Apple's iStore. The Google Apps market-place is just the same, and there are thousands of applications (many of them free) that you can install and use.
I spoke with her about our online MYOB Training Courses and when I probed a bit deeper in my conversation with Angela, this is what I discovered:
How I came to ZoHo is pretty simple: it was a Friday afternoon (notoriously the busiest day of the media's week) before a long weekend (it was a lot like a Yoko Ono album: a shambolic combination of chaos fraught with anxiety) and I had to file my first freelance article and invoice the magazine in order to get paid.

When you start out as a freelancer, all your energies are solely trained towards getting that first commission. You worry about that other stuff later.

Later was now. And I had less than thirty minutes to whip up an invoice that didn't betray that this was my first commission. But I had never properly seen an invoice before in my life. After all, I was a writer, not an accountant.

Enter the miracle of the modern world (some say electricity, I say Google). After Googling "invoice template", up popped ZoHo and while the journalist in me wants to tell you that I shopped around, did my research, made comparisons with other cloud accounting apps, I didn't. It had me at Sign Up For Free.

Like most other writers I know, I rather loathe the admin/business side of my business. Chasing people for money, in particular, is maybe the least favourite part of my job.

Aside from it going against my "be free and artistic, not rigid and business-like" mantra, I do not ever recall seeing Carrie Bradshaw awkwardly hunt down her editor at Vogue for money that was owed to her.

So imagine my surprise, then, when I came across clients that didn't pay up by the invoice due date!

Fortunately, ZoHo takes care of all the awkward "overdue invoice" correspondence, with a nice, albeit slightly passive aggressive, form email that's automatically sent out to those offending late-payers.

If only I could just remember to record the payments for the invoices that have been paid, I'd also be able to avoid some awkward "sorry, I did receive your payment – ZoHo must have malfunctioned somehow" emails.

Clearly, the business side of my business is still a work in progress.
The thing about Google is that if you think about it, they compete with almost everybody in some aspects, but ZoHo is just one of many apps that provide accounting services on the Google Apps market place.
As part of our offer for MYOB courses we include 12 months access to the Bookkeeping Academy which provides training on a number of different cloud accounting programs including Reach Accounting from NetRegistry, SAASU and Xero.
-- Did you like what you read? Want to receive these posts via email when they are published? Subscribe below.