Breaking News & Updates
What is the power of a LinkedIn profile?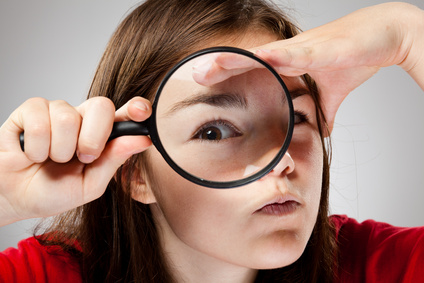 THERE MAY BE SOME debate over whether having a LinkedIn profile actually helps professionals make valuable connections with other professionals, but the same could also be said of traditional networking.
As a writer, I probably should network more, but personally, I don't find much value in it. In the past I have either fallen prey to someone wanting publicity for their pyramid-scheme-type business or I've turned into a borderline stalker myself; harassing someone who perhaps only gave me their business card out of a feeling of social obligation.
Besides, a business card tells you nothing about how competent or capable that person is at their job. For writers and journalists, I've always found it pretty easy to validate their claims on Google; for other professionals: not so much. Until LinkedIn, that is.
The Professionalism of LinkedIn
LinkedIn may not connect you with the recruiter of your dream job, but Twitter doesn't guarantee you'll become BFFs with Mariah Carey, either. What LinkedIn does, however, is give you an online professional profile.
And it's the rather perverse nature of today's digital society that makes an online professional presence invaluable; LinkedIn itself can act as your calling card, demonstrating how others endorse you and your work; it can act as your resume; and it can help you to actively find the right job.
The Power of a LinkedIn Profile
Any time you meet someone, you can pretty much guarantee they'll Google you. Whether they're prospective employers you've interviewed with, people you've met in a professional setting (clients, industry alums) or even colleagues, you can bet at some point or another they have Googled you.
What that Google search turns up can totally change the way they interact with you.
I can't tell you how many times I've LinkedIn-stalked a fellow writer only to discover their LinkedIn profile is not so impressive, after all. From this point on the entire dynamic of our relationship has changed immediately; suddenly I feel I've got the power.
On the other end of the scale, discovering the meek-mannered, unassuming but otherwise seemingly-unimpressive editor I chatted to with extreme ease is actually a former Vanity Fair staffer or contributor to The New Yorker adds another dimension to our relationship — usually, I'm putty in their hands.
***
And it's in this context that, yes, a LinkedIn profile does work. Whether you're using LinkedIn as a job-hunter or a networker, your LinkedIn profile tells people everything they think they need to know about you.
The old phrase — first impressions are lasting impressions — is out. It's online impressions that are the lasting impressions.
If you haven't already, we welcome you to connect with EzyLearn at LinkedIn.
---
Our Xero online training courses include EVERYTHING for ONE LOW PRICE. Furthermore, if you select our Lifetime Membership option, you'll have LIFETIME access to our ongoing course updates. All EzyLearn courses are accredited by the Institute of Certified Bookkeepers (ICB) and can be counted towards Continuing Professional Development (CPD) points. Find out more about our Xero online training courses. 
---
-- Did you like what you read? Want to receive these posts via email when they are published? Subscribe below.