When the downside of cloud accounting becomes apparent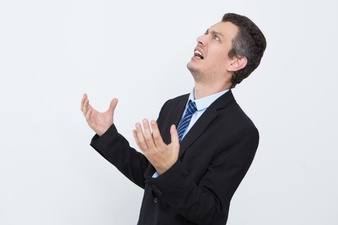 IF YOU FOLLOW XERO in the news, then you might already be aware that since the cloud accounting giant's migrated over to Amazon Web Services (AWS), the technology arm of the e-commerce company, Xero's servers have gone offline a number of times — twice this March alone.
On March 1, Xero's 800,000-plus customers were unable to access their online accounts for several hours when an AWS outage left cloud computing services offline around the world.
Two weeks later, Xero had server issues again. This time an upgrade to its database server to improve performance resulted in issues that prevented some Xero users from logging into their account or to experience issues using the service once they did log in.
No options for offline access
Unlike some MYOB products, most cloud accounting programs, like Xero and QuickBooks, don't allow for users to access their accounts in an offline mode or to download a copy of their own data to store locally on their computer or tablet.
MYOB, for example, allows users to access and work on a local desktop version of their accounts, which they can then sync with the cloud when they're finished. This means, that even if the MYOB server is down, MYOB users can still work on and access their accounts, and sync later when the server is back online. (Or, conversely, when the user is back online, which handy in case of internet access issues.)
Xero, QuickBooks MYOB and AWS
Amazon Web Services provides either partial or complete cloud hosting to all three of the top cloud accounting programs — Xero, QuickBooks and MYOB — yet only Xero appears to have been significantly impacted by the AWS outage this past March.
While QuickBooks is mostly hosted by parent company, Intuit's, own servers; some features and functions of the QuickBooks service have been developed on AWS as well, though it's not totally reliant on the Amazon service and may have been spared from the Amazon outage.
But two key cloud-based MYOB products — MYOB Essentials and MYOB Advanced — have operated on AWS since 2011. Because users can access their MYOB products offline, however, any interruption to their service appears to have been minimal.
For what it's worth, Amazon Web Services is the largest cloud hosting company in the world. It's used by Netflix, Spotify and Apple Music, none of which went offline during the AWS outage.
Xero to learn from AWS issues
A Xero spokesman promised a "post-mortem" to learn what happened to cause their service to go offline on March 1, admitting that the company didn't realise "it was entirely reliant on a United States storage facility operated by AWS until it crashed."
Although AWS is the largest and, probably, most reliable cloud hosting service in the world, it's not immune to problems. The challenge, then, for companies, such as Xero, is to learn from and about the potential issues that can arise, and implement measure to mitigate the impact to their customers.
In Xero's case, a simple offline mode could have prevented much of the ire its outage caused bookkeepers, accountants and small business owners trying to access their service on a time limit.
***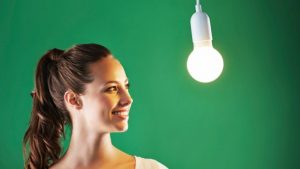 Want to learn how to use Xero like a pro? Our Xero online training courses include EVERYTHING for ONE LOW PRICE. Furthermore, if you select our Lifetime Membership option, you'll have LIFETIME access to our ongoing course updates.  EzyLearn courses are endorsed by industry professionals and can be counted towards Continuing Professional Development (CPD) points. Find out more about our Xero online training courses. 
---