Breaking News & Updates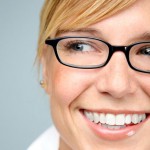 The reason many of our students complete our MYOB training courses is because they're looking for a new job, and so we're often asked if our MYOB training courses are accredited and whether they come with a certificate.
The answer to this question is a little more complicated than it may seem, and here's why:
Bookkeeper vs. BAS Agent
When we first started our training centres in 1999, you could learn how to use MYOB and then go out and work as a bookkeeper, providing all sorts of services to clients such as data entry and BAS – then, this type of work wasn't regulated.
In 2010, the Australian Tax Laws were changed, so that bookkeepers now had to be accredited BAS agents, which required a minimum certification of a Cert IV in Bookkeeping, and registration with a professional organisation, such as the Institute of Certified Bookkeepers or the Tax Practitioners Board.
Nationally Recognised
Training courses, like a Certificate IV in Bookkeeping, are nationally recognised certifications that are provided by a registered training organisation (RTO), where the coursework is tailored to meet the national training framework. This ensures that the training material delivered to students is as consistent as possible, to ensure each student, graduates with identical skills, regardless of the institution they studied with.
What's important here is that an RTO delivering a Cert IV in Bookkeeping is training students in the intricacies of bookkeeping and tax law, rather than teaching students how to use the software, like MYOB.
Accredited by ICB
There are plenty of RTOs who will train you in the ways of Australian tax law, bookkeeping fundamentals, and the like, but very few who can give you specialised, in-depth training in MYOB that you can complete at your own pace.
If you're going to be a bookkeeper, understanding your clients' accounting software is a huge part of the job, and that's why we decided to continue to provide software training in MYOB, and other accounting packages that have since arrived on the market, such as Reach Accounting and Xero.
Because we believe in staying up-to-date with every aspect of the bookkeeping industry, we're also accredited with the Institute of Certified Bookkeepers.
EDITED: In 2018 EzyLearn management made a decision that it is better to spend money on course content creation and student support than remain an annual membership with ICB. Read more.
You Can Still Be a Bookkeeper
But that doesn't mean you can't be a bookkeeper if you don't have a Cert IV in Bookkeeping — because you can! It simply means you can provide the valuable data entry services to clients as an MYOB bookkeeper, without performing any BAS services.
***
If you're thinking of becoming a home-based bookkeeper, it's vital you understand MYOB and all of its functions, so find out more our MYOB training courses — or our other cloud-accounting courses by visiting our website.
-- Did you like what you read? Want to receive these posts via email when they are published? Subscribe below.