Breaking News & Updates
Starting a bookkeeping business is a learning process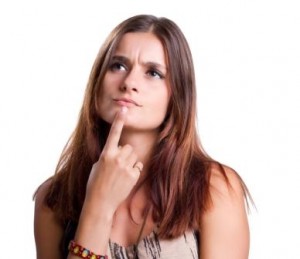 When I started my first business I was in my early twenties and I knew that I needed to be available during normal business hours when customers made enquiries so I jumped off the short corporate journey I was on and worked full time in a bar – 4 long shifts of 10 hours, including weekends. It was a big change in mindset for me (admitting I had failed in the corporate race) but it gave me the time and money to learn about business and what having a business is like. It's the same for a new bookkeeping business.
Finding the time
Time management is tough when you are a mature person: family, kids, school, part-time work and studies are common for many people in their thirties and forties and sometimes this is enough to stop people before they even get started. Despite the continual pressures on your time it is possible to fit in a new business and it's centred on finding your productive time or available time.
Some people use mathematics to find available time – 168 hours in the week, then block out things like travel time, work-time, study time etc, but I think you're best off finding the time where you can get into "the zone", after all you're exploring, practising and researching something that will result in you being able to earn money close to home or even by working at home! For early risers this time is first thing in the morning while you're drinking a strong coffee, for others it will be at night after the kids have gone to bed and for some it will be on the weekend when you're not really doing much else. Most people living in the big cities have a long commute into the city and often this is a good time to study, read and research. You only need a couple hours a week to start imagining yourself in your new business.
Keeping track of your tasks
OK, so you managed to find the time – most people can find the time if the task or project they are working on is important to them. The next thing is how are you going to keep track of what you learn and what you need to do? My first real success in this area came when I listened to a Jim Rohn audio cassette (yup) where he talked about the value of a journal filled with empty blank pages and how that journal was more valuable than a book filled with details about someone else's life. To reward myself for writing in it, I'd treat myself to a coffee at a cafe and to this day I write in a journal most days of the week – particularly at the beginning of each week – I don't go out to drink as many coffees though.
This practice taught me that every obstacle can be over come and every goal reached, it's just a matter of figuring out how to do it. This practice also helped me understand what I was working on better because I would spend the time to make a note of the biggest challenges.
I've used a number of different software programs and services to help me manage tasks and time, including:
Google Apps Tasks
Google Apps Calendar
Asana
Basecamp
Time Meter
I use my journal to write down goals for the week for myself and for my direct team and I refer to it several times a day during the entire week. Throughout each day and at the end of the week I put a big tick next to everything that was completed and if there are things that I didn't complete I don't kick myself about it; I just re-write it as a task for the next week (or realise that it wasn't that important).
Be accountable
A big reason for my maintaining the use of a journal was to have a record of the work that I had DONE as much as what I'd planned to do. One of the worst feelings I can imagine is having so much going on in my mind that I don't know which way to go or where to start and by going through the process of journaling and setting goals I am able to gain clarity and set some simple achievable goals. Many of my goals are to simply learn more about the task that I am working on or understand something that a member of my team is struggling with.
Lately we've made some big changes to our Enrolment Voucher System and it has involved connecting multiple different online services together in one solution. Some parts of it worked smoothly while others were a real struggle so I wrote that down as a goal to research and we ended up finding a solution EVERY time. This system enables us to provide low cost courses to our corporate training clients so it's very important to us.
It's not about busting your balls for not finishing a task on your list, it's more about remaining on track to achieve your goals and keep moving forward constantly in the direction of your goals.
Do something you love doing
Am I really doing something I love doing? More than anything I would like to be swimming on a clear beach, sun bathing, drinking something alcoholic (but in moderate proportions of course), then eating something and then having a rest 🙂 But as far as work is concerned I work from my home office and choose my own hours and have a team of people who do the same! It's something I've wanted to do ever since I closed my last physical training centre in Dee Why in 2006!
When I hear these words it's more about managing the tasks that you don't like doing (you'll be glad to hear that most business owners hate doing their bookkeeping and would rather find a good local bookkeeper 😉 and focusing your time and energy on the things that you like doing. The stuff you don't like often still needs to be done but you can always find alternative ways of solving the problem. You can
find someone who prefers to do that work and delegate it to them,
do the work first thing in the morning to get it done and over with, or
find a way to automate or systemise it.

Pre Qualify Now to start your own bookkeeping business
Challenge yourself to grow
This one is the hard one because it involves making yourself do something you don't want to in the hope you'll be able to achieve something you don't think you can achieve. This is the step that often requires the help of a business mentor or a coach and some people buy into a franchise in the hope that the system of the franchise will enable them to just do the work.
One thing I have learnt for sure though is that if I didn't make a start I wouldn't be doing what I am doing today. When you start on your journey of having your own bookkeeping business you change personally because of the challenges you face and what you learn along the way often changes the direction your business takes or the services you want to provide.
[box type="info"] The learning and researching stage is so important because this stage pushes you out of your current patterns and opens your mind to the endless possibilities.[/box]
In business to help others
This is one of the most important things to keep at the front of your mind when you're starting a new business – that only when you are helping to solve other peoples problems are you going to be of any value. When you maintain the positive thought that you are actually in business to help someone with their problems it's easier to focus on solutions for your clients rather than what YOU want right now and that is the moment your challenge will begin to show results. It is often the moment when you go from the "I want/need $X per hour" to "I can help a business do XXXX better and save them XXXXX" – you can fill in the blanks yourself.
I wrote this blog after listening to stories from different people, most of them currently working in the corporate world where they deal with long commutes, frustrating traffic, childcare costs, politics and deadline stress, under-staffing etc. These people are very experienced and their knowledge would help growing businesses closer to where they live but these people still have to manage the transition while still paying their mortgage. To these people I say "Start now and with a little bit of time each week you can have a business and potentially even new clients within 3 months, while clearly defining how you'd like to work the the type of clients you want to work with".
Here's to your success 🙂
-- Did you like what you read? Want to receive these posts via email when they are published? Subscribe below.