Breaking News & Updates
Bookkeeping business marketing includes price, packaging and the marketing message
I had an opportunity to interview the man who managed the entire marketing program for Dyson when they came to Australia from the UK and helped Dyson become a phenomenal success and a leading brand in Australia. Michael Locke pointed out very clearly in that interview that product (and service) design, including packaging and pricing, is one of the pillars of good marketing – one of the Four P's and Bookkeeping Business marketing is the same. Watch the video to learn more.
Many bookkeepers, particularly those starting a new bookkeeping business after coming from the corporate accounting world, think in terms of earning dollars per hour and days per week whether they work short term or several days a week so a big part of our bookkeeper induction into National Bookkeeping is to help manage their calendar for multiple clients and clients of different sizes.
Business plans, spreadsheets and other templates for bookkeepers
It's not hard to find a template for a business plan and if you are good at spreadsheets or have used Microsoft Excel in the past you've probably already got some good "templates" to work with. Things like business cards, flyers and prospect questionnaires are included in the National Bookkeeping licence but again I've met many bookkeepers who spend money on graphic design, websites and flyers before they even "advertise" their message to potential clients and I often ask how important that really is considering most clients make a decision based on the person they communicate with for bookkeeping work.
We include our Microsoft Excel Course – all 9 in the licence. We also include the MYOB and Xero courses and if you let us know you'd like to be promoted as a local face to face trainer for MYOB we'll work to connect you to businesses who want to learn how to use these programs for their business.
While I'm at it I should mention that our Beefed Up Bookkeeping Basics – Level 2 workbook is included in the licence as well as a number of new workbooks, guides and other content that we are currently working on!
Less work for you and a team to help you succeed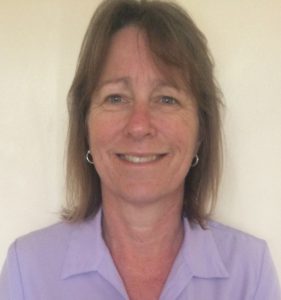 I'm writing this post because I've had several conversations with Deb, our Mandurah Bookkeeper licensee, and we've managed to focus most of our time on constructive marketing content for blogs, flyers and other material that we're working on together to get her discovered in her local area. There's work that Deb needs to do but its focused on customer service and helping local businesses rather than on marketing.
The other aspect of starting a bookkeeping business as a National Bookkeeping licensee is that the
Cost is very low
Mark and I are able to provide mentoring support to our licensee to help them during the various stages of their bookkeeping business
Our content marketing team can focus on building a great story around you, and
We can leverage the national marketing reach of our existing websites
Something small business clients like is that National Bookkeeping licensee are vetted during the Pre Qualification process so they feel confident that they are working with high calibre bookkeepers (and even qualified accountants with corporate experience).
Looking for experienced bookkeepers in Brisbane/Gold Coast and Melbourne
We've received interest from small businesses in Melbourne and are also looking at expanding our marketing in Brisbane Gold Coast so if you are looking for more clients and want to be part of something bigger Pre Qualify now.
-- Did you like what you read? Want to receive these posts via email when they are published? Subscribe below.