Breaking News & Updates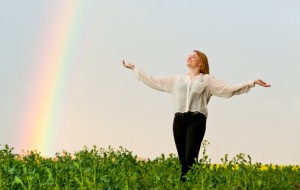 A large number of bookkeepers who have completed our online MYOB course have successfully started their own businesses and to reiterate a recent blog post from Steve, the first step in starting your own business is making the decision to begin.  Secondly you have to come up with the idea, and whether it seems like it or not, all of us every day are full of ideas. It doesn't matter what your level of education is or how old (or young) you are — we all have ideas and desires, so the initial stages of starting a business are really pretty simple. And never think you're alone; did you know that small businesses (defined as having less than 20 employees) employ a whopping 47 percent of Australia's total workforce. That's a lot of people who had ideas and keep growing them.
Making Sure You're Relevant
The actions you take after you've come up with your idea and how you develop this idea into a product or service that others are interested in or need is critical. We provide online training for Australia's most popular accounting software, MYOB, and it's clear there's a strong demand for bookkeeping skills in small businesses around the country. Indeed, if you have accounting or bookkeeping skills and qualifications and are interested in starting a business, then there's never been a better time to explore a Small Business Course that has now been loaded on our Learning Management System (LMS).
The Small Business Management Course for Self Starters
Our Small Business Management course covers all the aspects you need when starting a business. Our first subject covers 'Originate and Develop Concepts'. As you progress, the course provides you with the skills you need to create a business plan so you end up with something tangible and that ensures you're idea can actually come to fruition. But the course is not only suited to those people thinking about starting a business; it's also a terrific course if you want to elevate your skills in your current work too.
Our course has been designed by Maggie Richardson from the Australian Small Business Centre. Maggie has helped over 1,000 people build business plans that have turned their ideas into profitable realities.
Remember: Businesses are proven to be more successful when they operate to a business plan.
If this is your year to start a business, come and join us online with the Small Business Management Course or visit the Australian Small Business Centre and get started by subscribing to their blog posts.
-- Did you like what you read? Want to receive these posts via email when they are published? Subscribe below.