Breaking News & Updates
Without a plan, could you be planning to fail?
I AM REGULARLY SURPRISED at the number of our students who are learning how to use MYOB because they want to start their own bookkeeping business.
Many of them already have accounting or bookkeeping qualifications, but these are usually in larger accounting systems and so they learn to use MYOB to apply their accounting skills to help small business owners.
Start a MYOB Bookkeeping Business
I recently wrote about the Australian small business startup scene and have been working with like-minded, successful business owners to put together a series of bookkeeper business building webinars. Indeed, one of the critical parts of starting a new business is the business plan.
To some business owners this is the "art" part of starting a business, particularly if you are starting something from scratch! I've often heard people ask:
How can I possibly predict my future income?

How do I work out how much to spend on advertising?

What price should I charge?

What if I don't get that many customers?
Business plan for your bookkeeping business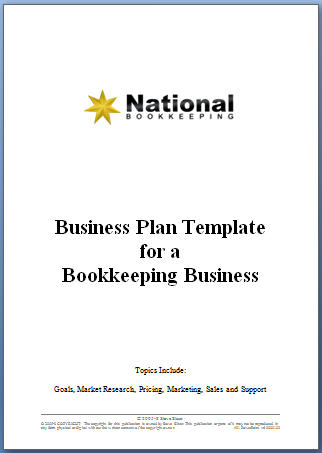 The best answer I can give is that a business plan is really just some solid information that you have collected from your research about the industry you want to work in.
It's the best estimate that you can make at the time. But the best part of it is this:
You can always modify your business plan
Your next business plan will be more precise
[quote]The most commonly asked questions I hear about business plans is: Where do get one? Can I see yours?[/quote]
Where can I get a business plan?
The EzyLearn StartUp Course comes with a business plan template that will help you determine, not only the viability of your business, but also how to achieve your business aims. It will enable you to justify to your clients — and yourself — why you charge the fees you do. It is a dynamic blueprint that you can look back on and go over as you need to, in order to remind you of your goals, your business mission statement and keep you on the right path.
Oh, and please don't underestimate the importance of a business plan. There is a famous quote from Benjamin Franklin:
[quote]"If you fail to plan, you are planning to fail!"[/quote]
The Australian Government's www.business.gov.au website also has a free business plan template you can modify. Watch their video below:
-- Did you like what you read? Want to receive these posts via email when they are published? Subscribe below.