Breaking News & Updates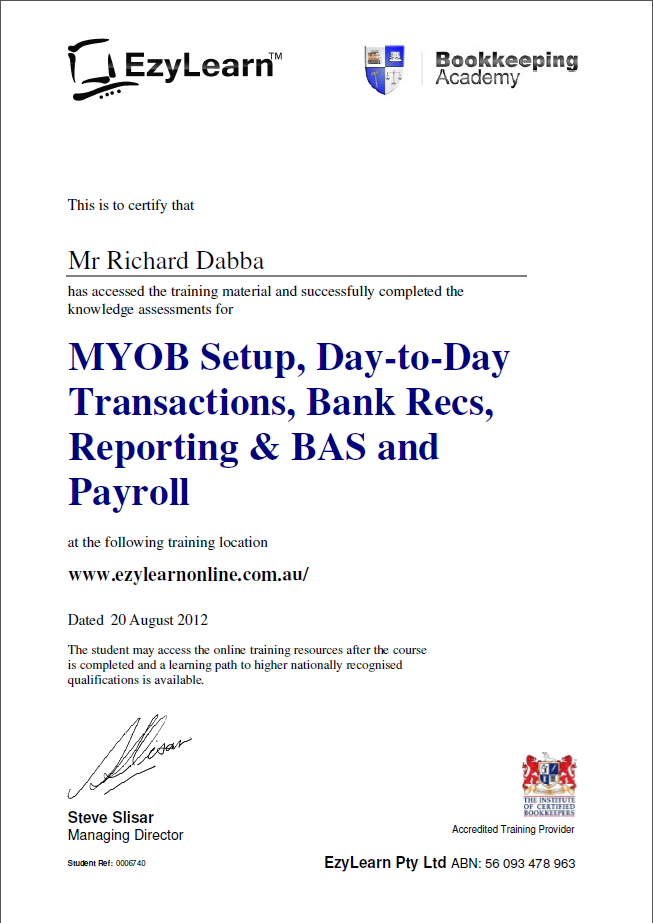 More and more students turn to us to learn how to use MYOB bookkeeping software to find a new job, start a bookkeeping business or be more effective in their current job. To reflect our focussed committment to help you get that job we have re-designed our MYOB training course certificate.
MYOB Certificate designed to find you work
If you complete an MYOB Training Course with us, and you successfully complete all the knowledge reviews in each course you will received the revamped MYOB Certificate that looks like the image in this blog post.
Our courses are delivered 100% online and in keeping with that our certificates are supplied via our support site to students as a pdf file that you can print yourself. By keeping everything online we are able to combine 5 courses into one, from Setup to BAS and Reporting, for a very low price and provide you with lifetime access to the training resources.
We provided a free training video about Xero online accounting software and this is another part of our commitment to students studying to be MYOB Bookkeepers. Our Bookkeeping Academy is available to all students completing an MYOB training course and it's our way of helping to keep you up-to-date with the latest in bookkeeping software and services (like cloud based bookkeeping systems).
To see the price for our courses with MYOB Certificate as well as Microsoft Excel and WordPress, visit our enrolment page. Remember that you get all courses for one price and lifetime access. This means that if you enrol now into our MYOB Training Courses you receive
Five (5) courses from Setup, Day-to-Day, Bank Reconciliation, GST, BAS, Reporting and Payroll for
One low price, and
Lifetime Access to the course and updates
Our MYOB Certificate course is currently being updated to version 12 and as an EzyLearn student you have access to this new material for no extra charge! Make sure you subscribe to receive our updates via email.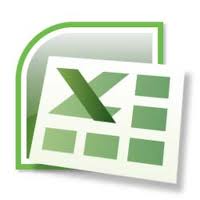 It's the same with Microsoft Excel Courses, you receive access to all levels (9 short courses in total) from Excel beginners to advanced users for one price and lifetime access and we have training material for 2000-2003 versions as well as training material for 2007-2010 versions.
Enrol now, or see what is included in the MYOB Courses, Microsoft Excel Courses or WordPress Website Design and Blogging Courses.
-- Did you like what you read? Want to receive these posts via email when they are published? Subscribe below.