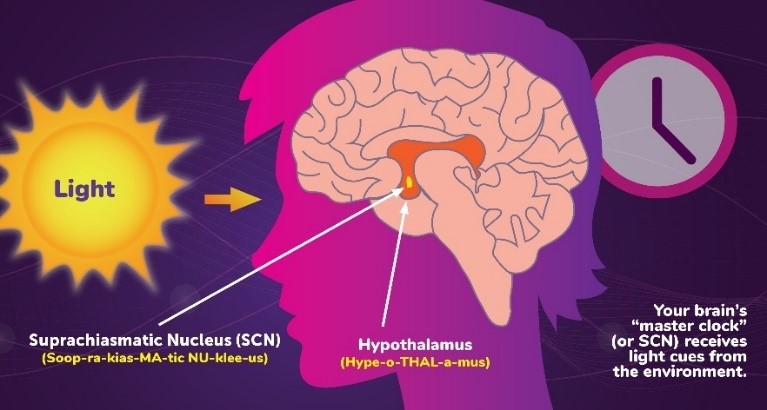 Breaking News & Updates
I've been getting up at 5.15am for the last 2 years – am I crazy?!
I've been getting up early because I work out with some friends and prefer early mornings to late nights. This means that I'm going to bed earlier and not working as much at night.
In the past I preferred to work late into the night and pushed myself to get as much work done as I possibly could. Sometimes this meant working until midnight but I noticed that the quality of the work wasn't always the best.
The sun rises pretty early and I'd rather work with the natural light of the day than the artificial light of the night. I dug a little deeper into this and discovered that there are studies that explains how we perform at various times of the day and how that is affected by when we get up and go to bed – Circadian Rhythms.
Circadian Rhythms can affect how well you perform when studying too..
Late at night you're too tired
I see my kids wanting to stay on their devices until late at night and I watch my teenager drag himself out of bed as late as possible every morning. It seems to be a pattern that controls us more than something that we can control but like everything you have the power to choose when you get up and go to bed.
Circadian rhythms dictate multiple processes in the body, including
alertness or sleepiness,
appetite, and
body temperature
The body's internal clock is affected by the cycle of day and night.
See and use the light to study
If there is something that I really need to do I like to get it done first thing in the morning. That's also the best time of the day to call and speak with people on the phone – who wants to speak with anyone at the coffee and snack break after lunch!?
Here are some interesting observations and conclusions that other education focused institutions have come to regarding the best time to study productively.
University of Washington did a study that said that you're best off to "chase that daytime light" to be your most productive and have a good night's sleep.

University of Washington
Sec Ed wrote an article that confirmed that "it is harder for teenagers to fall asleep and wake early".
This quote from the National Institute for Student-Centered Education sums it up the best
Circadian rhythms. These rhythms happen once a day and are related to the sun and darkness. The middle (peak) of nighttime sleep and daytime drowsiness follows a 12-hour cycle. If the 4th hour of a 7-8 hour sleep is at 2 AM, we will tend to get tired around 2 PM the next day. Further, overall intellectual performance (thinking, comprehending) peaks in the late afternoon, but reading speed decreases in that same time period. Short-term memory is often best in the morning, and long-term memory more effective later in the day.

National Institute for Student-Centered Education
Best way to "micro" learn bookkeeping
In reality we all live different lives and have different pressures on us that make us go to bed and wake up at certain times. One of the things we discovered about students learning office admin and bookkeeping is that it is hard to keep studying and learning new things for more than about 2-3 hours. That's why we created short case studies and modular courses.
You can complete an Excel training level within 2-3 hours so you're not left hanging to have to break half way through a long subject. I don't know how people manage a full 7 hour day of training in a training centre – exhausting!
Modular short courses enable you to enrol into just the skill levels you need. Each of these short courses is called a Micro Course and if you want to learn everything about a software program like Excel or Xero we combine the micro courses together to create a Complete Course. You can see all the Complete courses here:
I wrote earlier about how EzyLearn structures is courses into Micro courses, Complete courses, Bundles and Combinations. As an example, you can enrol into each of the Xero courses separately or as Xero Complete.
These are the separate courses:
Learn more about and see how we structure online short courses.
Need coffee some chocolate around 3-5pm?
I've noticed myself really struggling in this time slot and often gone for a short walk outside. If you're the same but feel that you have to be 100% productive you can now blame it on your circadian rhythm!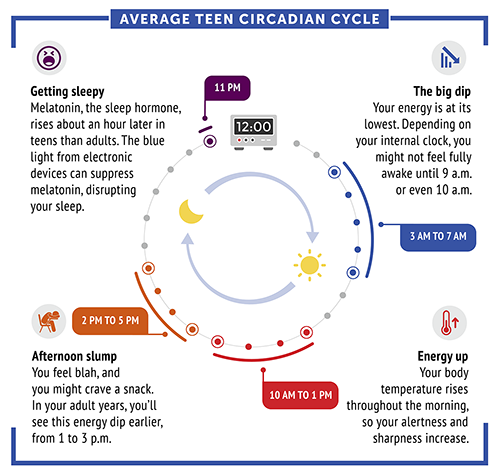 This graphic from the National Institute of General Medical Sciences reveals some common symptoms you might recognise – the afternoon slump is the stand out.
Let me know when you study and why. Also, how much time to you allocate to studying?
-- Did you like what you read? Want to receive these posts via email when they are published? Subscribe below.