Breaking News & Updates
One of the disciplines I've tried to focus on when created online courses in bookkeeping and office admin is to keep the courses short and manageable. When we operated our Sydney training centres we tried to keep class times between 2.5-3 hours because most students can't concentrate for a whole day.
For the MYOB & Xero Bookkeeping Courses this means that students can enrol into short courses, which are now commonly referred to as Micro Courses that cover very specific skills. We've recently changed how we show this information using our Learning Orbs.
Micro Courses are Stackable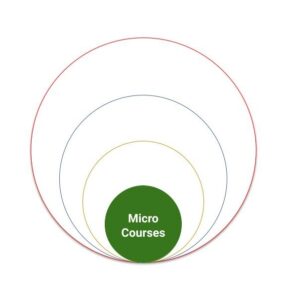 A Micro course is an individual short course that covers topics like Accounts Payable/Accounts Receivable, while another short course covers end of month bank recs, journal entries and reporting. These Micro courses in QuickBooks, MYOB and Xero are designed to help a student learn about these particular skills as and when they need them.
Payroll Administration is a separate Micro Course with it's own Micro Credential, Advanced Certificate in Payroll.
Our inner green Learning Orb illustrates that these micro courses are the core building component of our training courses. Everything else is built upon these micro courses.
Beginners and Advanced BUNDLES
We Bundle selected courses together for several reasons. The main reason is to Bundle courses together that are considered Beginners Courses or Advanced Courses. The best examples include: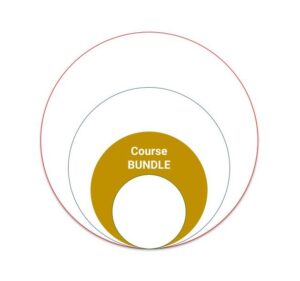 But we offer another training bundle which combines all the beginner level Microsoft Office Courses.
Another Microsoft Office Training Course BUNDLE includes MS Office skills AND some data entry skills using MYOB and Xero. This BUNDLE provides training on most of the data entry and entry level bookkeeping tasks that an Office Support person would need to know.
COMPLETE Courses in Excel, Xero, MYOB etc
A COMPLETE Training Course includes every skill level we have available.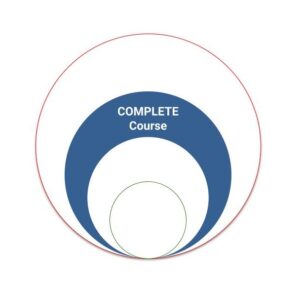 This structure is ideal for business owners or managers who might need specific skills right now but want to learn more advanced skills in the future.
eg. A business owner wants to take over some of the bookkeeping tasks from a contract bookkeeper. This person would start learning how to quote and do invoicing and receive payments because they are performed most days and the business owner wants to do it themselves.

At the end of the month they may want to do their own bank reconciliation and enter all expenses during the month. Later that person will prepare most of the data entry to ensure that the staff are paid each week.
In the above scenario the business owner benefits by getting all the knowledge they need at a discounted price but accessing and completing the training over the course of a year as they need it.
A bookkeeper might also enrol into the Xero Complete Training Course for example if they already know how to use MYOB AccountRight but want to do bookkeeping in Xero as well.
See Complete Training Course Packages.
COMBO's may include MYOB & Xero or All Microsoft Office Apps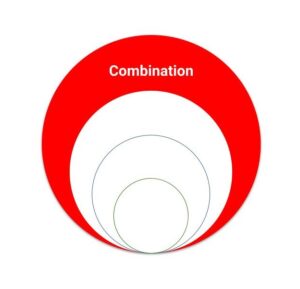 The Bookkeeping Academy COMPLETE Combo is a great example of a Combination Training Course Package. It is essentials 2 or more COMPLETE training course packages combined – that's a big stack of Micro Courses!
A more common example is the MYOB & Xero TRIO Training Course because it gives students thorough knowledge and practical hands on training in the full range of tasks that an office or accounts manager would use.
COMBO course packages are popular with students who want to start a bookkeeping business or become a virtual assistant or if they want to learn as many accounting programs they can to apply for as many accounts jobs that are available.
See all our COMBINATION Course Packages
-- Did you like what you read? Want to receive these posts via email when they are published? Subscribe below.