Breaking News & Updates
Everyone is talking about artificial intelligence since OpenAI introduced their "experimental" ChatGPT service and I can see why!
Gautam Adani is the 3rd wealthiest person in the world (correction! his value has fallen a LOT in the last week since publishing this post) and he has made recent claims about how ground breaking it is. Here are just some ways that Artificial Intelligence will help bookkeepers..
Bookkeepers and Artificial Intelligence
Artificial intelligence (AI) has the potential to revolutionize the way bookkeepers work, making their jobs easier and more efficient. Here are some of the ways AI can help bookkeepers:
Automated data entry: AI algorithms can automate data entry tasks, freeing up bookkeepers to focus on more strategic tasks.
Improved accuracy: AI algorithms can be trained to identify patterns and anomalies in data, reducing the likelihood of errors and improving accuracy.
Real-time data analysis: AI algorithms can analyze large amounts of data in real-time, providing bookkeepers with real-time insights into the financial health of their organizations.
Predictive analysis: AI algorithms can also predict future trends, helping bookkeepers make informed decisions about the future of their businesses.
Streamlined processes: AI algorithms can automate many of the manual, repetitive tasks that bookkeepers typically perform, streamlining processes and making them more efficient.
Fraud detection: AI algorithms can help detect fraud by analyzing large amounts of data and identifying patterns and anomalies. This helps bookkeepers stay ahead of potential fraudsters and protect their organizations from financial losses.
Improved customer service: By automating data entry and other manual tasks, bookkeepers can devote more time to providing better customer service. They can respond to customer inquiries more quickly and resolve issues more effectively.
Scalability: AI algorithms can handle large amounts of data and scale to meet the growing needs of organizations. This allows bookkeepers to keep pace with the growth of their businesses without having to add additional staff.
Increased productivity: By automating manual tasks and providing real-time insights, AI algorithms can help bookkeepers work more efficiently, increasing their productivity and allowing them to take on more responsibilities.
Competitive advantage: By embracing AI, bookkeepers can stay ahead of the curve and gain a competitive advantage in their industry. They will be better equipped to provide value to their organizations and stay ahead of their competitors.
In conclusion, AI has the potential to dramatically improve the way bookkeepers work. By automating manual tasks, improving accuracy, and providing real-time insights, AI can help bookkeepers work more efficiently and effectively, freeing up time for more strategic tasks.
That entire section about AI was written for me by ChatGPT which is the amazing new system created by OpenAI.
Learn MYOB Business Pro, QuickBooks and Xero

The fastest and best way to stay ahead of the curve is to learn as much as possible about how to the online accounting programs from the market leaders.
These companies are working with machine learning and all these great new technologies to help take the time consuming and complicated work out of most daily, weekly and end of month bookkeeping tasks.
See Cloud Accounting Training Courses for QuickBooks, MYOB and Xero
AI will disrupt Blog Writers before other industries
The biggest impact I can see happening around me is that content generators and blog writers are using ChatGPT to quickly come up with 400 words of content!
You must try it out if you are not sure what to write on your website, social media or any other information flier. In fact if you are keen to explore OpenAI even further you can try using it to generate some images for your blog!
I asked Dall-E to create an image of Steve Slisar and that particular artificial intelligence must think that I am an attractive Caucasian man, LOL
In reality you'll see that I look very different!
Course Structures Explained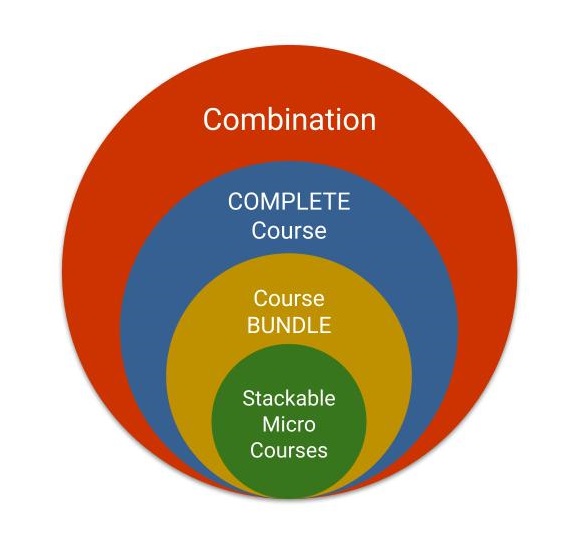 I saw some feedback about our website the other day and the comment I heard was "your website is too busy, looks like you're try to oversell".
It took me back a bit because of the amount of work involved to explain all the different aspects about courses that have case studies and practical tasks "that need to reconcile".
It made me realise that we could try harder to explain how our courses are structured.

Steve Slisar, EzyLearn CEO
In the end it comes down to that fact that we originally designed our courses to be modular – so that students can complete them in a short time. This has now become known as Micro Courses and Micro Credentials.
When you take a look at Xero COMPLETE for example, you'll see that it is in fact 7 short courses in Xero combined together. Microsoft Excel COMPLETE is actually 9 short courses in how to use Excel combined together.
Rather than explain it any more here you can better understand our course structures here.
-- Did you like what you read? Want to receive these posts via email when they are published? Subscribe below.