Breaking News & Updates
Don't Reinvent the Wheel: Glean Relevant Info from the Property Industry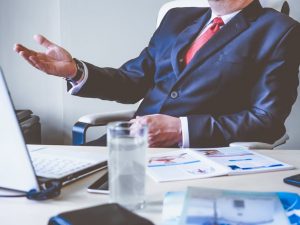 As a bookkeeper, or someone thinking about becoming a bookkeeper, you may be surprised how much you can learn from real estate agents. For an example, take the way a real estate agent has to price a property for sale.
The key to selling a property quickly and efficiently, is setting the right price. A real estate agent who sets a price that's too high for the market, isn't doing her or his job properly. In such cases, the property will sit around for many weeks, or possibly even months, until the price is eventually reduced to one the market will bear, sometimes to well below market value.
Real estate being what it is in this country, agents rarely undervalue their properties. When a buyer tells their friends they got a great deal on their new home, it's usually due to the property being originally overvalued, rather than undervalued.
Most New Contractors Set their Prices Wrong
When business people, such as first-time or newly contracting bookkeepers, first start freelancing or contracting professional services to other businesses, very few know what their services are actually worth. Therefore they frequently overvalue or undervalue themselves. In the case of the former, they'll discover pretty quickly that they're overpriced (they don't get any clients), but in the case of the latter, it may take a while longer to determine that they've undervalued themselves and their services.
The lesson bookkeepers can learn from real estate agents — good ones, at least — is to never do either. Here's how you should value your booking services, to set the right price, just like a real estate agent would.
Value Your Services Like a Real Estate Agent
Know Your Market:
We cover this in our EzyStartUp Course; and it's important to note that knowing your market isn't simply confined to the start-up period. Continue to look at the market throughout the life of your business, because times change and you need to move with them. When we first put our training content online, we were one of the first training companies to do it; now you can do a whole university degree online!
Value Your Services Strategically:
Have you ever seen a real estate agent market a property as being identical to another one, even if it's right next door? As a bookkeeper, you're already competing in a crowded space, so always establish a point of difference between you and your nearest competitor(s) — a niche industry, a particular way of doing business. Whatever it is, find it, and capitalise on it.
Don't Try and Be All Things to All People:
Know where to find your customers. Real estate agents know where their buyers come from and precisely what they're looking for, then they market directly to them. You should do the same. Think about your local market, your services, and the type of customer who'd be looking for a business like yours. Then market to them and them only. Don't waste marketing money trying to be all things to everyone.
***
Valuing your services correctly, and setting the right prices, is vital to the success of your business. Our EzyStartUp course covers researching the market, setting prices, and an introduction to marketing and business planning. If you're starting a bookkeeping business or you already have started on, enrol in our EzyStartUp course to ensure you're not selling yourself short.
-- Did you like what you read? Want to receive these posts via email when they are published? Subscribe below.