Breaking News & Updates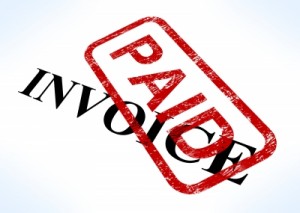 We have previously talked about how to account for bad debt, but what about the ways you can manage your debtors to avoid things turning bad, so to speak, in the first place?
Much of your debtor management comes into play when you or your bookkeeper is doing your books.
It might be a good idea to find a bookkeeper who can chase up your accounts receivable every week rather than stress about it all month!
How frequently you do your books depends on the size of your business. For sole traders or partnerships that aren't registered for GST and have no payroll, it's likely you would only do your books once a month, however, for larger businesses, weekly payroll and the various other reporting obligations would necessitate the books to be taken care of on a weekly basis.
But it's usually only when you're doing your books that you would manage your debtors as well, which is fine for larger organisations performing their bookkeeping on a weekly basis, but what about the smaller guys who rely on the income from their debtors to stay afloat?
Weekly Debtor Reporting
As a small business, every invoice matters, particularly every unpaid invoice. So while you may only do your books on a monthly basis, you can't afford to leave your accounts for too long or risk seriously damaging your cash flow.
This is where your debtor management processes come in. By keeping an eye on your customers to ensure they're keeping up with their minimum payments and how often they pay more than the minimum or the whole balance, you'll be able to spot any problem-areas, like late payers or customers who simply cannot manage the amount of credit you've extended to them.
By keeping tabs on your accounts like this, you'll be able to determine what customers you can reward for paying on time, by increasing their credit limits, or decreasing the credit limits on those customers having trouble paying.
Accounts Receivable & Cash-Flow
Running an Accounts Receivable Report is one of the tasks all small business owners should do every week. They should also be invoicing for the work they do every day. This will ensure you keep your cash flow, well, flowing, so that when it comes time to do you books, you shouldn't have any nasty surprises!
Good use of Accounts Receivable Reporting can double the money you make and halve your stress levels. If you don't believe me learn about the Cash Conversion Cycle and how simple accounting is often the key to financial success – as boring as it sounds to some people.
MYOB & Xero Training Courses
The MYOB COMPLETE Online Training Course is 5 MYOB courses in one and provides you with LIFETIME access and support when you need it. See our MYOB Online Training Course Outline to see what's included.
Xero COMPLETE Online Training Course Package is 7 courses, including an Advanced Xero Certificate topic about cashflow management.
-- Did you like what you read? Want to receive these posts via email when they are published? Subscribe below.