Breaking News & Updates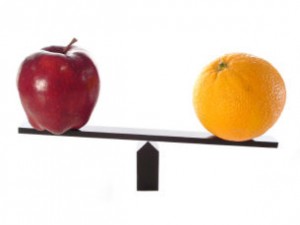 We're thrilled to announce the addition of our new online training course for cloud-based accounting software — Reach Accounting. It's a great, low-cost option for small business owners. But there are some businesses that will still be suited to MYOB, so let's take a closer look at how Reach compares to MYOB to help you select the best accounting software for your business.
Bank Feeds and Payment Gateways
The first thing you'll probably use in Reach is the invoicing software, which is not entirely different to MYOB — or Zoho or Xero, either. (On that note, we've also introduced a new Xero course to our suite of online courses.) In Reach you can enter all of your company details, set up customers, enter your bank account details, create an invoice (or use the pre-defined template), and so on.
Where Reach differs from MYOB, however, is that it doesn't offer a bank feeds service, which means that you still need to manually record each payment your customer makes. This can be a time-consuming process, particularly if you don't stay on top of it — which can be embarrassing if you set up the automatic late-payment reminder service, and then forget to record your customers' payments.
The other points of difference between Reach and MYOB is that Reach does not allow you to set-up payment gateways to connect your PayPal account, nor can you connect your Reach account directly to an online web store; functions that are handy for online businesses.
While those functions aren't currently available, Reach does have plans to make them available in the future. But if you're not going to miss those functions, or aren't likely to use them, anyway, then the Reach Accounting software will work for your business.
What Reach Will Enable You to Do
Reach allows you to create invoices and estimates, manage your payroll, expenses and complete your BAS return, among many of the other traditional accounting functions you find in MYOB.
Students who enrol in our online Reach training course will be able to access a trial version of Reach for 30 days while you complete the course — so enrol today! You can also find out what a small business owner thought of Reach as a solution for them after test-driving it for 30 days.
-- Did you like what you read? Want to receive these posts via email when they are published? Subscribe below.