Breaking News & Updates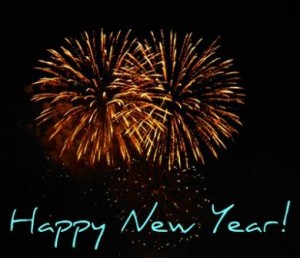 All right, so it's not the most joyful heading we could have gone with on New Year's Eve, but it's not actually meant to conjure up doom and gloom! We have  researched and developed new online training courses for Reach Accounting and Xero, which have now been added to our suite of training courses that include the flagship MYOB training course. In the process we've spoken to a number of accountants to see what software they're using, to ensure we're providing the training courses you need to get a bookkeeping job. This is good news because you can then rely on us to inform you what more you may need to offer clients.
Throughout this process, we've come across a number of accountants who are using BankLink, an accounting service we've written about previously, which streamlines and automates the data entry portion of managing a client's account.
The 'In-House' Extra Employee
For many accountants the BankLink software, which was acquired by MYOB in June of this year so they could further extend their reach into the accounting space, is being billed as an "extra employee" that never makes mistakes and is comparatively cheaper than the additional in-house bookkeeper or admin person headcount.
The big question for us is: Does this spell the end of the bookkeeper? For instance, think of the way personal computers did away with the need for the office stenographer working in a steno pool? The answer is that this is indeed possible — but this is only if data entry is the sole service you offer. Like most professionals today, the more specialised you are and the more services you can offer, the more likely you are to experience career longevity.
At the end of the day, software is only as good as the person who uses it. If you're a highly experienced bookkeeper in a particular industry or possess a number of highly sought-after accounting skills, you'll find BankLink a dream come true in that it eliminates the tedious, time-consuming data entry from your job.
BankLink: Giving You More Time
With more time on your hands, you'll be able to grow your client-base — a goal for most small businesses and previously only available if you miraculously grew a spare set of hands, or employed a spare set of hands, at least. You may even be able to move your business out of the narrow bookkeeping space into the small business management space.
With the number of new small businesses increasing, the key to their individual survival in a highly competitive marketplace is good management — and who's more suited to that job than someone with a thorough understanding of account keeping?
***
So while BankLink may spell the end of tedious, time-consuming data entry, for the experienced bookkeeper it presents more business and career opportunities — not less. Upskill and enjoy greater career success as a result.
-- Did you like what you read? Want to receive these posts via email when they are published? Subscribe below.