Breaking News & Updates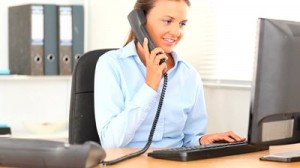 With 2013 now come to a close, many of you may be thinking about how you will work in 2014. Now is a better time than ever to start a home-based bookkeeping business! It's why we offer online MYOB training courses, in addition to Reach and Xero, so you can learn how to use the most popular accounting software in the world. But now, let's give you three tangible reasons why NOW is one of the best times you could start your own bookkeeping business, working from home:
1. Health and Well-Being Reasons
The reasons for starting a home-based bookkeeping business are many and varied, but some of the first are to do with your own physical and mental health. In a post we published earlier this year, we listed five reasons why you should start a home-based business; we've also discussed the benefits to your health that working from home can bring, particularly in reducing your stress. Working from home has never been easier, and it's a trend that's fast catching on, particularly in the accounting and bookkeeping industry.
2. Cloud Software and Low Capital Investment — Creating More Opportunities
Cloud-based accounting software is also creating more opportunities for home-based bookkeeping businesses. According to market research firm, IBISWorld, in the five years to 2013, revenue in the bookkeeping and payroll industries has reached $2 billion, with an increasing trend among companies to outsource bookkeeping functions due to the higher level of connectedness — thanks in part to cloud-based accounting software.
But there's even better news for people looking to start their own home-based bookkeeping business: capital investment is extremely low, and for every dollar spent on capital, the industry spends an average of $26.25 on labour. This is largely due to capital investments being small, and usually only include, computers, access to the internet, accounting software and office furniture.
Due to the industry becoming increasingly fragmented — in 2013, there were some 1,892 registered bookkeeping businesses operating in Australia — there's a huge demand for bookkeeping services, particularly among SMEs, who usually don't have any payroll or bookkeeping staff employed full-time.
3. LOTS of Work Available — And Accounting Services Growing

According to ABS data, 96 percent of the businesses operating in Australia are small businesses, of which the largest number operate within the construction industry (16.2 percent), followed professional and scientific services (11.7 percent), and rental, hiring and real estate services (10.5 percent). For bookkeepers that are highly skilled in these industries, there's no shortage of work. That's why we also offer a Small Business Management Course, to provide bookkeepers, virtual assistants, or simply anybody who wants to work for themselves, with comprehensive training in what you need to know to run or manage a small business.
But for those bookkeepers hoping to strike up a working relationship with a local accountant, there's good news on that front, too: the accounting services industry has recorded annual growth of 2.9 percent in the four years since 2009, and annual revenue totaling $16 billion, according to IBISWorld.
***
If you're a bookkeeper and you've been thinking about starting a bookkeeping business, you know better than anyone that the numbers don't lie — the time to start that business is now!
-- Did you like what you read? Want to receive these posts via email when they are published? Subscribe below.