Breaking News & Updates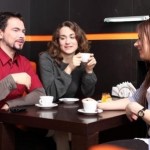 Earn Income by Simply Recommending Our Courses
We are looking for anyone who has completed our MYOB training course to become an affiliate marketer and earn money by recommending our training courses to people you know.
How Does Affiliate Marketing Work?
Affiliate marketing is a great way to earn a commission by recommending a product or service to people within your social networks. Amazon was an early adopter of affiliate marketing programs, which was later championed by Google and its Google Adsense platform.
As an affiliate of EzyLearn, you'd earn a commission for promoting our training courses through your website and social networking platforms.
Selling Something Proven
Ideally, an EzyLearn affiliate would have already completed our MYOB training course, which has helped you get a job as a bookkeeper or take care of your businesses own bookkeeping, so you can honestly recommend our training courses to your contacts.
We'll give you a unique URL so you can track when someone clicks on a link to a training course you've promoted and track your commissions.
Becoming an EzyLearn affiliate is a great way to earn money for doing something most people do anyway: recommend useful services to their friends, colleagues and contacts.
***
If you'd like to learn more about our affiliate marketing program, register your interest as an EzyLearn Agent on the business opportunities portion of our website.
-- Did you like what you read? Want to receive these posts via email when they are published? Subscribe below.